The Chicago injury lawyers at Donald W. Fohrman & Associates, LTD. provide legal representation to people who were seriously injured and the surviving family members of victims who were killed because of someone else's negligence. Whether you or your loved one suffered workplace injuries, got hurt in a car accident, endured injuries in a car accident, or became the victim of medical malpractice, our injury law firm has the experience, skill, and dedication you need to win compensation for your losses.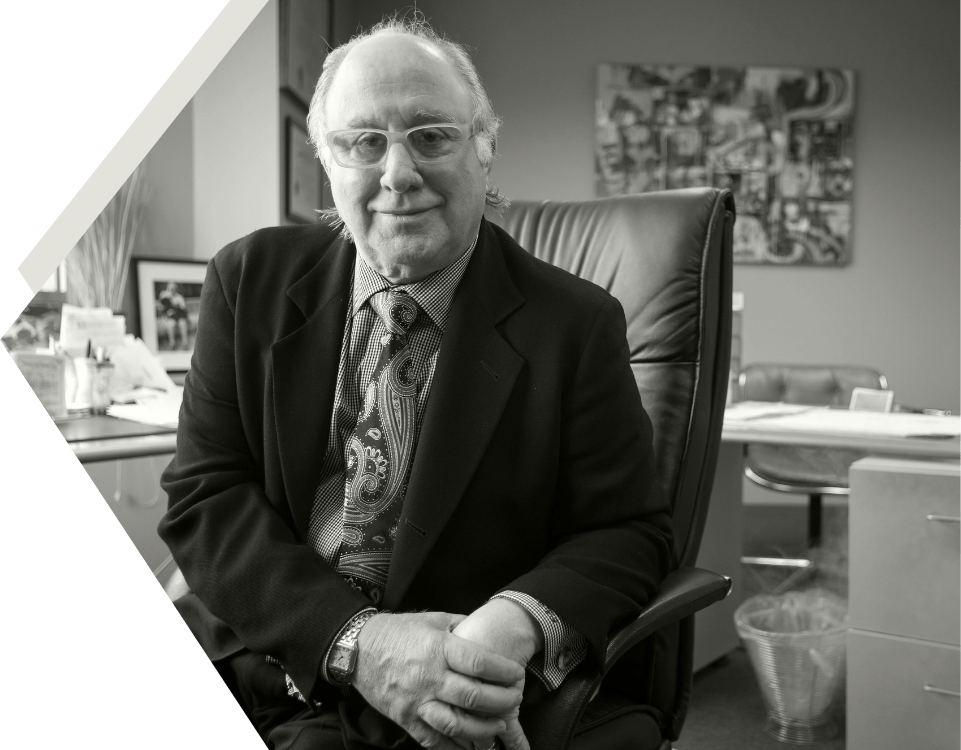 If someone else's disregard for your safety and well being caused you to be seriously injured, call the accident lawyers at Donald W. Fohrman & Associates, LTD.
For a free case evaluation. Our
Injury Law Firm

Helps Victims in a Wide Range of Practice Areas
With offices in Cook, DuPage, and Lake Counties, our accident lawyers are recognized throughout Illinois for the successful settlements and verdicts we have achieved in a variety of practice areas.
At
Donald W. Fohrman & Associates,
LTD., we are:
In Illinois, employees who are injured on the job are entitled to workers' compensation benefits regardless of who is at fault for their accident. As straightforward as the Illinois Workers' Compensation system appears to be, however, obtaining the benefits to cover your lost wages, medical bills, and vocational rehabilitation is not always that easy.
At
Donald W. Fohrman & Associates,
LTD., our workers' compensation attorneys represent victims in cases involving:
"I decided to switch attorneys. I am glad that I did. It would take weeks for me to get a phone call from my old attorney. Nothing was more frustrating for me with my old attorney than not being able to get a simple question answered or not getting a response from them when my check was late. Don & Adam, as well as the office staff, responded to my calls right away."
Our car accident lawyers represent victims who are injured and the loved ones of those who were killed in motor vehicle crashes in Illinois. If you suffered serious injuries or your family member lost his or her life because of someone else's negligence, we will help you recover compensation for medical bills, lost wages, pain & suffering, and more.
"Before I hired an attorney, I was getting tons of phone calls from bill collectors for my medical bills. The insurance company was so slow in paying the bills. I hired Donald Fohrman & Associates, and they took care of everything. I no longer had to deal with the bill collectors or the insurance company and they made sure that my medical bills got paid."
Workers' compensation benefits may not be the only legal remedy you have after suffering work-related injuries. When third parties contribute to a worker's injuries the person or company may be held liable for damages.
"I am an Illinois firefighter in the Northern suburbs. I hired Donald W Fohrman & Associates to handle my workers compensation case and my duty disability hearing. They know all about the Illinois Pension Code. They were able to get me my disability pension. Needless to say, I was very happy with the services they provided."
People in Illinois who hold professional licenses, including but not limited to doctors, dentists, nurses, pharmacists, and surgeons have a duty to conform to the standards of conduct set forth by their professions. When they fail to do so, their negligence can lead to medical malpractice claims. If a professional's negligence caused you harm, our malpractice attorneys will help you recover compensation for your losses. Medical malpractice cases might involve:
People who are injured by dangerous products in Illinois may be able to recover compensation for their losses from the product manufacturer, vendor or retailer, designer, engineer, or other entities in the manufacturing and distribution chain. Common types of product liability cases include:
Under Illinois law, animal owners are liable for damages when their dog or other pet attacks and injures another person as long as the animal was not provoked and the victim was acting peacefully in a place where he or she was legally permitted to be. Our dog attack attorneys can help victims recover compensation for:
If dangerous conditions on someone else's residential or business property caused you to slip and fall or become seriously injured in another manner, our accident lawyers can help make sure the negligent property owner or manager is held liable. In addition to slip and fall accidents , other types of premises liability cases our injury attorneys often see include, but are not limited to:
Elderly people and those with disabilities who live in nursing homes or receive in-home nursing care are entitled to be treated fairly and with respect. They have the right to live free from abuse and neglect. When a healthcare worker or nursing home facility violates their rights and victims become injured, the medical professional(s) and the facility/provider the person works for can be held liable. Sadly, the following types of nursing home neglect and abuse are common in Illinois nursing homes.
Our Illinois attorneys handle a variety of additional types of cases, including, but not limited to: