Illinois bill seeks tougher measures against negligent truck drivers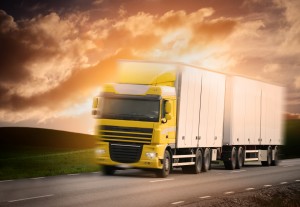 Details of the bill
The proposed legislation has already been approved by the House and is currently pending before the Senate. If passed into law, the bill would create stiff penalties for truck drivers who choose to violate Federal Motor Carrier Safety Association rules and regulations in Illinois and cause accidents that injure others.
State Representative John Cabello, R-Machesney Park, indicated that the law is designed to act as a deterrent for potentially dangerous behavior. It is meant specifically to help protect emergency responders and others who are commonly found on the state's highways. According to the Quad City Times, the bill would make it a Class 2 felony to strike and kill someone with a commercial vehicle. These felonies are punishable by between three and seven years in prison, plus a fine of up to $25,000.
Illegal logbook entries
One of the major problems legislators are hoping the new law will address is the tendency for commercial truck drivers to illegally falsify their logbooks. Some drivers will chronically indicate that they have gotten a certain amount of sleep even when they haven't. They do this in an attempt to circumvent necessary safety rules that are in effect to ensure that drivers are well-rested while on the roads. This can allow them to get more driving time in, which earns them a bigger paycheck. Unfortunately, fatigued drivers are not as aware as rested ones, and are significantly more likely to cause a deadly accident. Many drivers are chasing larger paychecks while putting other motorists' and pedestrians' lives on the line.
Series of accidents
This new legislation comes largely as a response to many different high profile trucking accidents that have occurred around the state in recent years. In 2013 a firefighter was killed when he was hit by a trucker while responding to an accident scene. Shortly after that, another truck accident claimed the life of a first responder on Interstate 39 just north of Normal. In both cases, truckers failed to yield to emergency vehicles.
These accidents claim many more civilian lives. A driver was recently killed in a multivehicle crash in Lake County near Grayslake. According to the Chicago Tribune, two trucks and two cars were involved in the deadly trucking accident. Reports from the Sherriff's office indicate that a series of crashes occurred after a landscaping truck and its trailer swerved into an oncoming lane and sideswiped a large dump truck. The landscaping truck then continued to travel in that lane and engaged in a head-on collision with a sedan. The driver was pronounced dead at the scene of the crash. The landscaping truck hit yet another vehicle, a minivan, but the vehicle's occupants suffered only minor injuries.
A prevalent problem
Unfortunately, these kinds of accidents occur daily in the U.S. According to the FMCSA, there were over 10.5 million commercial trucks operating on the nation's roads in 2013. Almost 13 percent of the fatal accidents that occurred that year involved a large commercial truck. An additional 385,000, or 6.8 percent, of non-fatal accidents also involved at least one commercial truck. Despite these high rates of fatalities and accidents, not enough is being done to keep truck drivers in line with the law.
Inspections failing
The FMCSA has created an inspection program to ensure that drivers are following regulations. These inspections are designed to ensure that drivers are following the law in regards to vehicle maintenance, substance abuse, as well as getting the proper amount of sleep and documenting it in their logbooks. In cases where an inspection shows a serious violation, the driver or vehicle may be issued an out-of-service (OOS) order. Until these violations are resolved, the driver or vehicle cannot return to service.
In 2013, only 3.5 million inspections took place at either the state or federal level. Less than half of these were full inspections, and almost a third of the full inspections resulted in at least one OOS violation. In 2014, over 49,000 drivers were caught having exceeded the hours of service limit, a regulation that is designed to keep fatigued drivers off the road. Another 19,000 drivers were cited for using a handheld mobile phone while operating a commercial vehicle. An Illinois car accident lawyer understands that every single act of fatigue and distraction can cause a deadly accident in a single moment.
Potential for compensation
Those who have been involved in a truck accident do not have to follow the lead of the carrier's insurance company. Instead, they should contact an Illinois car accident lawyer as soon as possible. With the help of an attorney, truck accident victims may be able to recover damages in many forms. This includes medical bills, time away from work and pain and suffering. Illinois lawmakers hope that this new legislation will prevent thousands of Illinois families from having to endure injuries and the legal aftermath that so many individuals have already had to face.