Common errors found on Illinois workers' compensation claims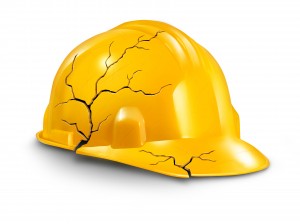 Requirements for every claim
The IWCC has strict requirements for every settlement claim, including all of the following:
Petitioners must give clear evidence of their current medical condition.
Petitioners must provide a definite return-to-work date.
The weekly benefit rate must be calculated correctly.
All required signatures must be present.
All changes made to the claim, even trivial changes, must be initialed and dated by all parties.
If there is an error in even one of these areas, the claim may be delayed or denied.
Taking time to fill out the paperwork correctly
A workers' compensation claim is a serious financial undertaking. The resulting decision may have an impact on an employee's finances for many years to come. It is important to devote sufficient time to the process and fill out all the paperwork correctly. If a claim is reproduced, it must be an exact copy with no undocumented changes to its wording. The worker must double-check the form to make sure all required spaces are filled in. Other spaces must be left blank. Some injured workers make the common error of filling in the date of approval, which should be left empty until the arbitrator makes a decision about the case. Lack of attention to these details may result in a delay or denial of benefits.
Working with medical professionals for an error-free claim
Injured workers need to collaborate closely with medical professionals to be sure their claim is complete and error-free. Before they apply for workers' compensation, they must have their condition accurately evaluated. This process often calls for a team of medical specialists. The worker's primary care practitioner alone may not be able to offer sufficiently detailed evidence. Employees must also consult with doctors and physical therapists to estimate how long it will take to return to work. This information cannot be determined by the injured worker alone, and the claim is incomplete without it.
Applying for workers' compensation in Illinois can feel complicated or even overwhelming to many injured workers. To learn more about the process and its common pitfalls, speak with a personal injury attorney today.