Clearinghouse announced for truck drivers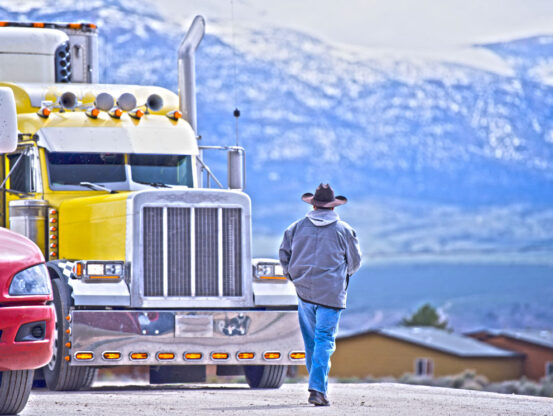 Current laws require employers to screen national CDL holders prior to hire, yet there is no federal repository with information on drug and alcohol use to which potential employers can turn for information on potential hires. The Federal Motor Carrier Safety Administration has proposed that such a repository be created to help ensure that national commercial truckers do not engage in risky behaviors before or while they are employed in a commercial driving capacity.
Clearinghouse details
The proposed clearinghouse would be a collective of information from various sources. Trucking companies are required to conduct random drug and alcohol testing of their CDL holders every year in an effort to minimize trucking accidents. To comply with the law, companies must test 10 percent of their drivers for alcohol, and 50 percent for drug use. Other sources include the following:
Substance Abuse Professionals
Medical Review Officers
Private, third party United States Department of Transportation testing laboratories
If a driver fails or refuses to take part in a drug or alcohol test, or successfully completes a treatment from a substance abuse program and is deemed legally fit to return to work, these entities would be required to include the information in the clearinghouse. Results of random roadside federal and state inspections of commercial drivers would also be included. All information would stay in the clearinghouse for three years.
Trucking groups suggest improvements
Fleet-interest groups have suggested some improvements for the clearinghouse. Their chief wish is that carriers be required to include actual knowledge of drug or alcohol use by drivers in the data. The information would only be admissible if obtained from first-hand accounts or personal employee admissions. Without this provision, the group believes the clearinghouse will be unable to effectively close the law's loopholes that it was designed to eliminate. Some groups are also calling for violations to stay on record for five years instead of three.
A serious problem
From 2011 to 2014, federal and state inspectors conducted 3.5 million random roadside inspections of commercial vehicles and drivers. In 2013 alone, 2, 095 drivers were found to be engaging in drunk driving and immediately placed out of service. An additional 1,240 drivers were found to be under the influence of a controlled substance. Each of these drivers could have cause a serious accident that claimed lives and caused significant injury. Lawmakers hope that the clearinghouse will be the key to preventing serious accidents from occurring by ensuring only safe CDL holders are on the roads.