Warning Signs Of Nursing Home Abuse Or Neglect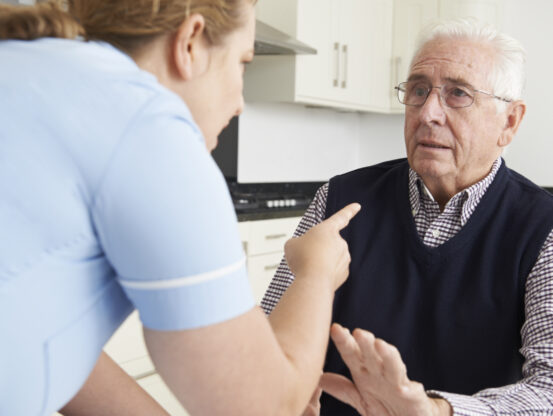 There are many things that can indicate abuse or neglect in a nursing home. You should keep an eye out for anything unusual, especially unexplained physical marks such as bruises or fractures. Any noticeable change in your loved one's behavior or personality can be a signal that he or she is being mistreated. Remember, many times elderly people may be too embarrassed or ashamed to speak about their abuse. To keep your family member safe, you need to get involved and ask questions. Below are a few lists of common warning signs that may indicate abuse or neglect:
General Warning Signs
Bed/pressure sores
Low self-esteem/depression
Use of physical or chemical restraints
Use of unauthorized medication
Bruising or fractures
Malnutrition
Poor personal hygiene
Frequent illness/failure to report illness

Unexplained or unexpected death of resident
Rapid weight loss or weight gain
Failure of staff to report any changes in condition
Serious injury requiring hospitalization
Dirty living quarters, odors
Lack of privacy
Loneliness or Inactivity
Unanswered calls for help
Signs Of Physical Abuse
Assault
Battery
Sexual Assault
Sexual Battery
Rape
Unreasonable physical restraint
Prolonged or continual deprivation of food or water
Use of a physical or chemical restraint or psychotropic medication for any not consistent with that authorized by the physician
Giving too much medication
Not giving needed medication
Unexplained injuries
Caretaker cannot adequately explain condition
Open wounds, cuts, bruises or welts
Elder reports of being slapped or mistreated
Slapping, pushing, shaking, beating
Forcing an older person to stay in a room
Heavy medication or sedation
Any incident involving broken bones, especially a fractured hip
Injuries requiring emergency treatment or hospitalization
Any injury or death occurring during or shortly after an episode of wandering (including outside the facility) when the staff is not aware that the resident is missing for some period of time
Bruises, especially in clusters or regular patterns in areas such as the neck or groin
Black eyes, welts, lacerations, rope marks, bone fractures, broken bones, skull fractures, open wounds, cuts, punctures and untreated injuries in various stages of healing;
Burns (commonly on soles, palms, or buttocks);
Laboratory evidence of medication overdose or failure to administer prescribed drugs;
An elder's sudden withdrawn behavior, or the refusal of the caretaker to allow visitors to see the elder alone.
Signs Of Neglect
Physical neglect: disregard for the necessities of daily living
medical neglect: lack of care for existing medical problems
Failure to prevent dehydration, malnutrition, and bed sores
Failure to assist in personal hygiene, or in the provision of food, clothing, or shelter
Unsanitary and unclean conditions
Infections
Failure to protect from health and safety hazards
Poor access to medical services
Signs Of Verbal Or Emotional Abuse
Resident appears emotionally upset or agitated
Resident is extremely withdrawn and non-communicative
Unusual behavior (sucking, biting, rocking)
Resident exhibits humiliating, insulting, frightening, threatening or ignoring behavior towards family and friends
Resident prefers isolation
If you have any reason to believe that you that your or a love one has been injured or neglected in a nursing home or assisted living facility call 800-437-2571
anytime for a free no obligation consultation with one of our attorneys experienced in handling nursing home abuse cases or use our convenient Free Case Evaluation submission form.