Should I Talk To The Insurance Company?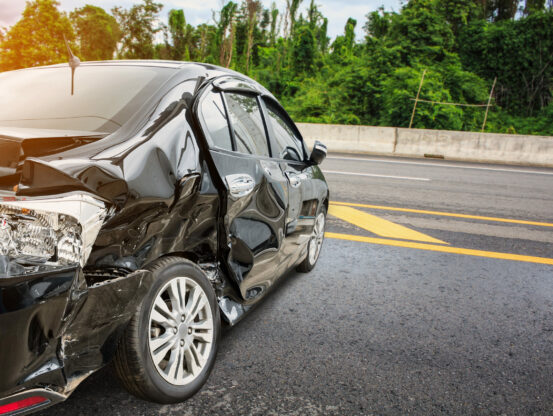 Most insurance contracts require that you as the insured must cooperate with your own insurance company when a claim is filed. This means that if your own insurance company contacts you, you will likely have to discuss the accident with them.
However, if you have already retained an attorney by the time you are contacted by your own insurance company you should tell them to contact your attorney to arrange any discussion or meeting about the accident.
Generally, you are not legally required to cooperate or discuss the accident with the insurance company for the other driver. However, this does not usually stop the other insurance company from attempting to contact you and obtain a statement from you about how the accident occurred and any resulting injuries.
Be very wary about adjusters who contact you requesting a statement from you or other information such as medical records, etc in order to "settle your claim." For the most part, the only reason the adjuster for the other insurance company wants your statement is so they can attempt to build a defense against your claim or minimize their payment of the claim. More than once adjusters have contacted unsuspecting accident victims under the pretext of helping them settle the claim and then turn around and use the information obtained from the victim in an attempt to minimize the claim.
Moreover, your medical condition may not be fully diagnosed or known when you speak with an adjuster for the other insurance company and therefore an inaccurate picture of your damages may get conveyed. One of the reasons adjusters attempt to contact victims early on in the case is so they can set a reserve value which they believe the case is worth.
Once that reserve value of the case is established, it becomes very difficult to get an adjuster to settle the case above that amount. If inaccurate information went into the setting of the reserve amount, then you have effectively ensured that litigation must be filed and the case potentially tried to a judge or jury instead of a reasonable settlement offer being extended.
However, this does not mean that you should avoid speaking to all adjusters in every case. If your injuries are conclusively established as minimal or it is clear that the total insurance coverage available is minimal, and no other coverage is available, you may wish to talk to the adjuster to conclude the matter quickly. This could also work to your advantage if the police report clearly places fault on the other driver.
If you are in doubt about whether or not to talk to an adjuster, you should consult an attorney. Once you inform the adjuster that you have retained an attorney, they are prohibited from contacting you directly again. They must work through your attorney to resolve the matter. Many people prefer not to negotiate or deal with the adjuster and would prefer an experienced attorney to handle the matter for them. More often than not, the attorney will be more successful in getting you a fair settlement or judgment than most people can obtain on their own with the adjuster. This is because attorneys know how adjusters evaluate the value of a case and know what courts will likely award for similar injuries if the case does not settle.
Some insurance companies have recently been sued for sending out written information to their insureds telling them not to contact an attorney. Be careful if an insurance adjuster tells you not to hire an attorney. This usually means that they are trying to offer you a "low ball" settlement and do not want you to know it.
Although the decision to speak to the insurance adjuster for the other company is really a judgment call on your part, it is usually wise to contact an attorney before you do so to make sure you do not inadvertently hurt your own claim.
To protect your legal rights and to ensure that you receive maximum compensation for your injuries, call800-437-2571
anytime for a free no obligation confidential consultation with one of our lawyers experienced in handling auto accident claims or use our convenient Free Case Evaluation submission form.
Should you decide to retain our services, we will work on a 100% contingent fee basis. Simply stated, we get paid for our services only if we recover monies on your behalf from the insurance company.