How is temporary total disability determined in Illinois?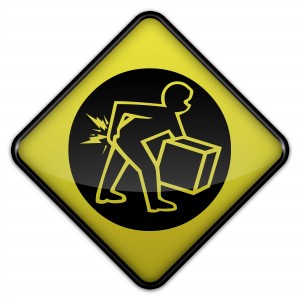 What is temporary total disability?
Temporary total disability is a type of workers' compensation offered to employees who are temporarily unable to work because of an illness or injury sustained on the job. This payment is intended to help workers recover and maintain financial stability while dealing with a temporary but serious medical problem.
What are the benefits associated with temporary total disability?
When an injured worker qualifies for TTD, payments begin immediately and continue until the return to partial or full duty. These payments equal two-thirds of the employee's average wage during the year immediately preceding the accident. Workers receive these benefits on a week-to-week basis.
Which factors determine temporary total disability?
An injured workers attorney in Illinois is often called upon to help determine eligibility for TTD benefits. To qualify for TTD, an employee must be totally unable to work, even on light duty. A doctor must provide written testimony of the medical problem and its disabling nature. Some common issues calling for TTD include the following:
Multiple broken bones
Severe head injuries
Severe post-traumatic stress syndrome
Disabling back or neck trauma
Other injuries requiring major surgery and subsequent recovery
Medical problems of this sort generally require complete rest and absence from work while the healing process takes place.
Who is not qualified for temporary total disability?
Not all disabled workers are qualified for TTD. The disability must be both temporary and total. As soon as an employee can go back to light duty, Illinois workers' compensation law requires a shift to temporary partial disability benefits covering the remaining loss in pay. If the medical condition does not improve, and a doctor testifies that the disability is not only total but permanent, the worker is transferred to permanent total disability until retirement age. TTD cannot be used as a permanent solution for disabled workers. People with questions about their eligibility may find it helpful to talk with an injured workers attorney in Illinois.