Study: Illinois holds 31st rank in pedestrian deaths for U.S. cities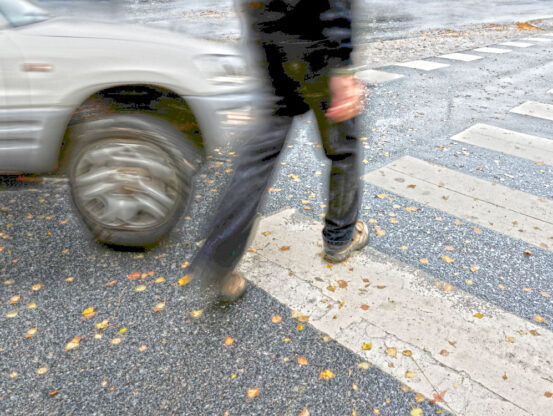 These accidents occur with regularity throughout Illinois. Dangerous By Design, a recent study by Smart Growth America's National Complete Streets Coalition, used traffic fatality data from 2003 to 2012 to evaluate specific geographical locations on how many fatalities occurred and where. It ranked Illinois as the 31st most dangerous state for pedestrians.
Why the accidents occur
According to the report, Americans are walking now more than ever, whether it be for fun, exercise or for access to places they need to be. This renaissance is coming at a time when the state's streets are not up to par with the task of keeping pedestrians safe from motorists. The very design of the roads are a contributing factor to fatalities. The study found that from 2003 to 2012, 1,488 people were killed as they walked the streets of Illinois. Over 56 percent of these fatal pedestrian accidents occurred on arterials, roads that are specifically designed to increase speeds for motorists, but which also omit necessary safety precautions for pedestrians. A further 42.7 percent of the deaths happened on roads that had a speed limit of 40 miles per hour or higher. Roads with limits under 30 mph had fewer associated fatalities, at 3.9 percent. Only 1.7 percent of pedestrians died on streets that had a posted limit under 20 mph.
Those with the highest risks
The report further outlines those who face the most risks as pedestrians. Illinois residents over the age of 65 make up only 12.2 percent of the population, yet 20.5 percent of pedestrian fatalities fell within that age range. Out of every 100,000 residents in the state, 2.8 elderly pedestrians died, almost twice the rate for those under the age of 65. Children and people of color are also disproportionately more likely to be the victim of a fatal collision. Regardless of race or age, those who have lost loved ones to a pedestrian accident should contact a wrongful death attorney for an evaluation of their case. A successful claim can help pay medical and funeral expenses and bring closure to all those involved.