Role Of Attorneys In The Workers' Compensation Claim Process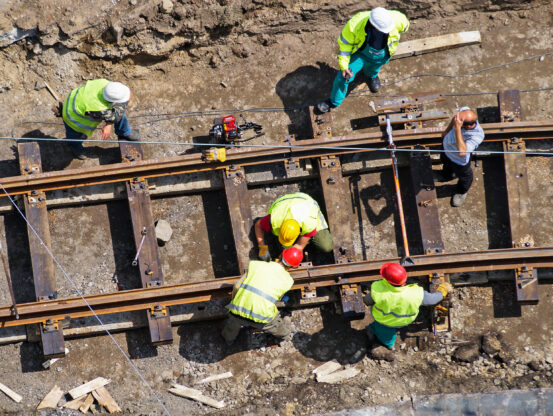 Do I need an attorney to handle my Workers' Compensation claim?
A. In every Workers' Compensation claim, there is a qualified attorney who has the sole responsibility of advising the insurance company adjustor on how to reduce or minimize the amount of benefits you receive. By retaining an experienced Workers' Compensation attorney, you are simply "leveling the playing field." Your attorney will take over the handling of your claim by dealing directly with the insurance company and/or their attorneys. An experienced attorney will ensure that you receive the maximum benefits you are entitled to under the Illinois Workers' Compensation Act.
When should I retain an attorney?
A. After an on-the-job injury, workers routinely contact their employer's Workers' Compensation insurance company unaware of the adversarial nature of the Workers' Compensation claim process. The Workers' Compensation insurance company and their attorneys have no legal obligation to advise you that anything you say can and will be used against you to delay, reduce or eliminate your Workers' Compensation benefits. To ensure that you receive the maximum benefits provided by law, you need to consult with an experienced attorney before contacting the insurance company.
It makes good dollars and sense to consult with an attorney from our firm immediately after sustaining a work-related injury. You pay the same 20% contingent fee, whether you have our advice and counsel from the beginning or on the day before your claim is settled.
By hiring an attorney, will I be suing my employer?
A. No, you are not suing your employer by hiring an attorney. Under the Illinois Workers' Compensation Act, an employee cannot sue his or her employer for injuries sustained as a result of an on-the-job accident. A Workers' Compensation claim is simply placing a claim for injuries against your employer's Workers' Compensation insurance carrier.
How do I pay my attorney?
A. There are no retainer fees or up-front fees that have to be paid in order for you to retain our services. Our 20% attorney's fee is contingent upon a successful resolution of your claim. No recovery, no fee. It's that simple.
Can I sue someone other than my employer who is responsible for the accident?
A. The Illinois Workers' Compensation Act specifically provides that you cannot file a lawsuit against your employer, regardless of some action or negligent conduct of your employer which clearly caused or contributed to your accident.
However, you do have the right to file a lawsuit against a another party, other than your employer or a co-worker, who may have caused in whole or in part, your accident. This is known as a "Third Party" lawsuit. As opposed to a Workers' Compensation claim, a Third Party lawsuit is filed in Circuit Court seeking substantial monetary damages, without statutory limitations.
Can I be fired for filing a Workers' Compensation claim?
A. No. We understand your concerns since many employers do, in fact, create hostile environments for employees who have been injured on-the-job. The Illinois legislature, recognizing these concerns, included in the Workers Compensation Act, Section 4 which makes it unlawful for any employer to discharge or lay-off an employee for taking advantage of their right to receive Workers' Compensation benefits.
If your employer engages in any conduct prohibited by Section 4 of the Act, you have the right to sue your employer for substantial damages in a "Retaliatory Discharge" lawsuit.
The Americans with Disabilities Act (ADA), a federal statute providing civil rights protection to individuals with disabilities, also protects injured workers from employer discrimination. The ADA prohibits employers from discharging or in any way, discriminating against workers who sustain serious and disabling injuries.
While there is no guarantee that the threat of a Retaliatory Discharge or American with Disabilities Act lawsuit will deter your employer from harassing or firing a worker who files for Workers' Compensation benefits, it is our experience that few employers will engage in conduct that could subject them to pay potentially hundreds of thousands of dollars in damages.
Can I fire my present attorney and hire your firm?
A. Possibly. In Illinois you have a legal right to terminate your relationship, for any reason, with your current attorney and hire a new attorney to properly represent your interests in a Workers' Compensation claim. Your new attorney will substitute into your case and take over the handling of your case.
Once a new attorney is retained, you are under no obligation to speak or meet with your old attorney. It is, in fact, improper and unethical for your old attorney to contact you directly concerning the substitution. It is important to note that your legal fees will not increase and the disposition of your case will not be delayed as a result of your substitution. It is the responsibility of your new attorney to compensate your previous attorney for the services performed on your behalf prior to the substitution.
After contacting our office, we will provide you with an objective and honest evaluation of your case and the legal services provided by your prior attorney. If your prior attorney is doing a good job, we will be the first to say so. If not, we will inform you of our concerns. Either way, you have nothing to lose by requesting our office to review your current legal status.