Reviewing your insurance policy can prevent unnecessary problems after a car accident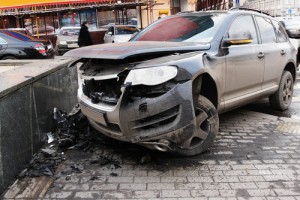 When an individual understands the details of a policy, the knowledge can prevent a delay in payment or reimbursement after a crash. Unfortunately, it is common for a person to first read the policy after a crash has already occurred.
Policies are not all the same
The minimum coverage required by the federal government is called liability insurance, and this only covers damages and expenses incurred by the other person in the accident when the insured is at fault. Additional coverages include the following:
Collision
Comprehensive
Uninsured and under-insured motorist
Gap
Medical payment
These policies pay damages based on different situations, but the details are not all necessarily the same. For example, the purpose of collision coverage is to protect the vehicle of the insured. If it is damaged in any way, the insurance pays to have it repaired or replaced. Some policies will cover towing or rental car reimbursement, but only if an extra sum is added to the premium payment. If an individual is not familiar with the policy until after the vehicle is totaled, there is a risk that the coverage will not include all the expenses of the accident.
The insured should also be aware of how much deductibles are, and the minimum and maximum amounts of money the insurance company pays out for various things in the event of an accident. The policy includes details on how much compensation for injuries the insurer will pay, as well as amounts covered in the case of property damage.
Insurance companies may wrongfully deny claims
An insurance policy is a contract between the policy holder and the insurance company. When an insured person files a claim, it should be processed and investigated and payment delivered in a timely manner. If the insurer denies payment in spite of the terms of the policy, it is bad faith insurance.
The insured may prevent a wrongful denial of coverage by contacting the insurance company immediately after the accident and producing all documentation regarding the crash. This includes the police report, pictures, contact information of witnesses and any citations issued.
Victims of a motor vehicle crash often need a quick response from the insurance company to take care of pressing issues such as medical care and alternative transportation. If a wrongfully disputed claim causes hardship or delayed treatment, an Illinois personal injury attorney may be able to help the insured receive the maximum amount of compensation due.