Repeat drunk drivers should face mandatory prison sentence, Illinois police chief says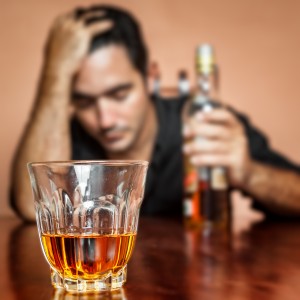 While the financial costs associated with drunk driving are significant, the completely preventable loss of life is what policymakers are hoping to bring to an end. Riverside Police Chief Thomas Weitzel is currently calling for an end to what he believes are light sentences for repeat drunk drivers. The chief stated that he felt he needed to speak out following the arrest of a Lemont man who was weaving in and out of traffic. When stopped by authorities, the man freely admitted to driving on a revoked license, which was the punishment for his three prior DUIs. He also admitted that he was, at the time of his arrest, on his way home from a court-ordered counseling session in connection with one of his prior DUIs.
Current laws are not enough
In 2009, a statewide all offender interlock law went into effect. Anyone convicted of drunk driving after that time would be required to have a breath alcohol ignition interlock device fitted in their vehicle to prevent them from driving under the influence and potentially causing car accidents or other significant damage. Since the law was implemented, MADD estimates that it has helped reduce the incidence of drunk driving deaths by 22 percent. However, the chief states that these interlocks do not work to keep 100 percent of repeat offenders off the streets. Tenacious drivers often use company vehicles, buy a new car, or rent a vehicle from a dealership.
Adequate penalties
Chief Weitzel believes that only a felony statute placing repeat offenders under habitual offender laws will have a true deterrent effect for those who would be likely to drink and drive again. With that sentence would come a mandatory prison term and automatic 10-year revocation of driving privileges. Current law calls for 3 to 7 years in prison and a 10-year license revocation for all third DUI convictions, however both are left to the judge to enforce, and judges have the option to choose probation instead of prison, which happens often. The Chief hopes one day those sentences will become automatic and is currently seeking legislative support to increase punishments for repeat drunk drivers.
Until the laws keep DUI offenders off the streets, accidents are going to continue to occur. Those who are facing the difficulties of recovering from an injury caused by a drunk driver should consult with a personal injury attorney in Chicago to have the best chance at recovering the damages they deserve.