Railroad workers face serious injury risks in Illinois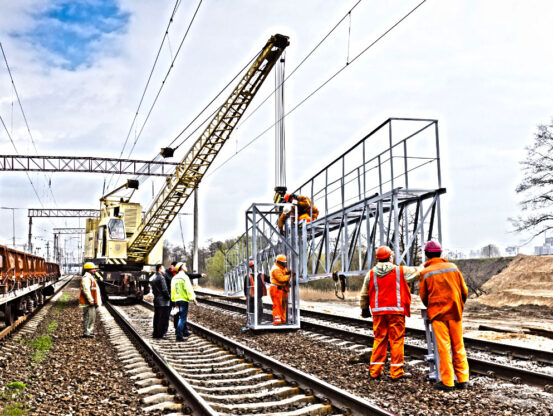 According to the U.S. Department of Transportation, more than 30 percent of the freight in America is transported by rail. This busy industry comes with considerable dangers. Railroad work is a hazardous profession, and records compiled by the Monthly Labor Review show a rate of serious injury almost twice that of other industries in Illinois. Railroad employees should be aware of the risks they face on the job.
Primary risk factors in the industry
The high injury rate in the railroad industry can be traced to a number of primary factors, including the following:
Constant exposure to heavy equipment moving at high speeds
At-grade crossings where trains may collide with motorized highway vehicles
Dangerous freight
Electrocution hazards
Intensive maintenance on busy passenger rail operations
These primary factors can be managed but not eliminated. They all contribute to the large number of injuries and fatalities among rail workers.
Catastrophic injuries
Because of the multiple risk factors and extremely heavy machinery involved in the railroad industry, many accidents are catastrophic or fatal. Brake, switch and signal operators face the greatest hazards, with the U.S. Bureau of Labor Statistics showing an annual on-the-job fatality rate of 56 per 100,000, more than 10 times the average for American employees. These operators are most likely to experience a severe work accident because of their position on the ground as they route trains, signal drivers, and couple or uncouple cars. The locomotive driver is often located far away from the switch operator, and a momentary lapse in radio communication can lead to serious injury or death.
Repetitive stress
Not all railroad injuries are sudden and catastrophic. Many rail employees suffer the effects of physical wear and tear after long periods on the job. These repetitive stress injuries most often occur in the arms and hands, but they can affect any part of the body. The vibrations encountered while working on a train or in a rail yard can cause conditions such as carpal tunnel syndrome, chronic back pain, profound hearing loss, bursitis and tendonitis. Some long-term railroad employees also suffer from serious psychological distress after repeated exposure to workplace accidents or suicides on the tracks.
Find out more about your rights
The railroad industry is a vital part of the economy in Illinois. It is also one of the most dangerous professions in the state. If you are a railroad worker suffering from a workplace accident or a repetitive stress injury, you have the right to claim workers' compensation. Find out more by speaking with a legal professional today.