Prevent injuries with high-lift trucks by following these 5 safety rules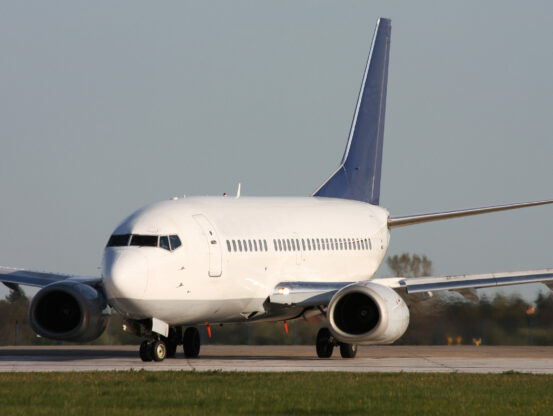 What are high-lift trucks?
High-lift trucks are also known as catering trucks or provisioning trucks. The body of the high-lift truck is lifted by a large jack to the height of the aircraft fuselage. A platform extends to the aircraft door, allowing employees to load and unload materials. These trucks are indispensible for servicing large jets. Unfortunately, they also pose all the hazards associated with both heavy vehicles and lifting equipment. These five safety rules for high-lift trucks can help ramp personnel prevent accidents on the job.
Rule #1: Do not exceed appropriate speed for the conditions
A high-lift truck, like any other vehicle, should never be operated at a speed that is unsafe for the conditions. Every Chicago workers' compensation lawyer is familiar with the harsh winter weather in the area. According to the National Weather Service, O'Hare Airport has an average of more than 28 snowy days every year. Other days may bring heavy rain, fog, ice, hail or thunderstorms. Tornadoes have even touched down at Chicago airports. These weather conditions are a signal to slow down or stop.
Truck operators need to know that maximum speed limits are designed for ideal weather conditions. During winter operations and decreased visibility, high-lift trucks must be driven slowly. Drivers should move gradually on the ramp and watch out for skidding. As the truck approaches the aircraft, make a series of safety stops and remain aware of the aircraft's location. The driver must be prepared to come to a full stop at all times.
Rule #2: Use a guide person
High-lift trucks must always be operated with the aid of a guide person. This important member of the ramp crew has the job of guiding the truck to its proper place beside the aircraft. The guide person stands under or near the body of the aircraft, directing the operator of the truck. Guides must wear appropriate high-visibility gear. In bad weather, they may also use beacons for additional guidance. A guide outside the truck is a crucial safeguard for maintaining adequate clearance and safe loading. According to the Bureau of Labor Statistics, 63 Illinois employees were killed by vehicles on the job during 2013. Many of these deaths could have been prevented by the use of a guide person.
Rule #3: Secure all materials
A wide range of materials are loaded and unloaded from high-lift trucks, including food service carts, boxes, safety equipment and garbage. These materials must be secured while they are located in the truck box and on the raised platform. After the aircraft doors are opened, the materials can be unsecured and moved with caution.
An airline service trolley weighs more than 50 pounds when it is empty and clean. Fully loaded trolleys may weigh up to 250 pounds. If a cart is allowed to roll or tip over, it can injure or kill a ramp worker. To avoid making these carts into lethal projectiles, workers must secure them at all times. Never overload carts or stack them excessively high.
Raised truck platforms can be especially hazardous sites for injuries. High-lift truck operators should never throw unsecured items from the platform or prop open spring-loaded barriers. Operators should also stay clear of truck stabilizers, especially while they are moving.
Rule #4: Use correct clothing and gear
Good visibility and correct gear can save lives on the ramp. Every employee who works with high-lift trucks must maintain appropriate visibility and safety in all conditions. Gear for workers must include all of the following:
Adequate hearing protection
Appropriate footwear
High-visibility vest or jacket
Additional lighting as needed for conditions and time of day
Ramp workers need to check the safety of their gear and clothing before they operate high-lift trucks or work in the vicinity of a truck.
Rule #5: Report unsafe conditions
If conditions on the ramp are unsafe, high-lift truck operators have the right to report the problem to a supervisor. No worker may be forced to continue operations in an unsafe environment. Some situations, such as extreme weather conditions, may be outside the control of airport supervisors. Other problems, such as vehicle malfunctions, must be addressed as quickly as possible. If a worker suffers an injury because of deliberately neglected maintenance, the employer is liable for damages.
The Federal Aviation Administration has put regulations in place to assist the operators of high-lift trucks. FAA officials recognize that these vehicles can be more dangerous than the planes they service, with fatalities sometimes occurring from vehicle malfunctions on the ramp. Every airport serving aircraft with 30 or more seats must obtain an FAA operating certificate for high-lift procedures. By regulating the use of heavy trucks, this certificate makes large airports safer places to work.
Airline workers have rights
Working on the ramp can be an exciting and challenging career. It can also be dangerous. Falling materials, vehicle malfunctions, ramp congestion and bad weather can all lead to unforeseen accidents. Injured airline workers have the right to compensation. People who have been hurt while working with airport equipment may benefit from calling a Chicago workers' compensation lawyer.