NHTSA Putting the Brakes on Accidents Before They Occur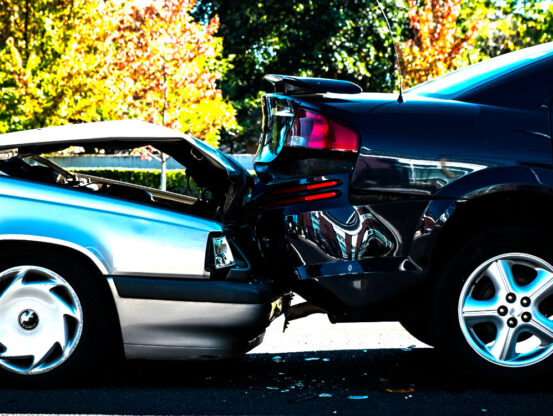 Mechanical failures tied to braking systems are far too common. Most vehicles have two braking systems, a primary, and an emergency back-up. Failure in the braking system can be the result of faulty manufacturing, as is the case with Fiat/Chrysler who has recently been slapped with an investor lawsuit stemming from Chrysler's attempts to hide manufacturing defects which rendered over 3 million Chrysler vehicles unsafe to drive. Earlier this year, it was shown how the braking systems of the company's Jeep Grand Cherokee's could be hacked, and the braking systems activated remotely.
(article continues below infographic)

The Chrysler suit is a 21st-century twist that is being added to substandard materials used to create brake pads and other, more traditional manufacturing defects. These current technological defects have resulted in a massive recall and a $105 million fine from the NHTSA. This is the 23rd safety recall the company has faced.
Per product liability law, the driver of a vehicle, or the driver of a vehicle damaged in an accident caused by faulty braking systems may sue the manufacturer along with the dealer who sold the vehicle. This is one of the reasons why the heirs to Paul Walker's estate have filed a wrongful death lawsuit against Porsche. The family alleges the Carrera GT Walker was a passenger in during his fatal crash was equipped with a faulty braking system.
Another concern that is growing quickly is the safety of brake pads which are being manufactured with substandard steel and parts. These pads and parts are being imported to the United States and Canada after being manufactured abroad in countries where quality and safety standards are questionable. Regulators in Canada are raising the alarm as these substandard brakes end up in vehicles as replacements.
In Canada, there are strict regulations on brake pads that are installed prior to the vehicle's initial sale, but there are few regulations which govern replacement parts, thus substandard brakes easily make their way onto Canadian roads. Often, these vehicles make their way onto American roads in Detroit, Buffalo, and other border cities putting US drivers at risk when these faulty brake pads fail.
In addition to these concerns, the NHTSA announced this past month that 10 vehicle manufacturers have voluntarily agreed to make automatic braking systems (ABS) standard on all of their vehicles sold in the United States. The companies include Audi, BMW, Ford, General Motors, Mazda, Mercedes-Benz, Tesla, Toyota, Volkswagen, and Volvo. ABS systems give drivers greater control over their vehicles when rapid deceleration is required and/or when road conditions make regular braking difficult. In particular, ABS systems reduce the likelihood of rear-end collisions which can cause considerable damage and injury. In studies dating back to 2000, the NHTSA's statistics show that up to 30% of all accident victim injuries are the direct result of rear-end collisions.
As such, the NHTSA is banking on the belief that by providing ABS on all model of vehicles sold by these manufacturers that the number of rear-end collisions will decrease; thus, resulting in a corresponding decrease in the total number of injuries sustained in collisions.
Naturally, all of these efforts will be for naught if drivers fail to maintain the brakes on their vehicles. The Illinois Vehicle Code requires drivers to maintain their vehicles, including their vehicle braking systems. Should a driver be involved in an accident, they can be held liable for operating a defective vehicle by the state. They can face further exposure in a liability lawsuit if their Chicago car accident attorney can show that the defect was a causative factor in the accident. Under Illinois statute, operating a vehicle that the driver knows to be in bad repair qualifies as negligence.
Moreover, should a vehicle be improperly serviced, the repair shop and/or the mechanics who serviced the vehicle last can be held liable. For this reason, and the aforementioned product recalls, it is imperative for drivers to maintain accurate and thorough records of their service history and compliance with the recalls. Doing so is the best way to protect drivers who may be affected by future problems with their braking systems and any accidents they may be involved in. For now though, it is clear that the NHTSA and other regulatory bodies are aware of the potential dangers and are keeping a close eye on vehicle manufacturers and braking system component manufacturers.