Methods For Resolving Your Workers' Compensation Claim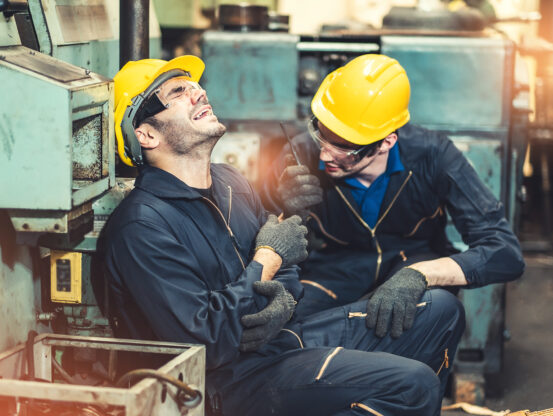 There are only two methods for resolving a claim:
LUMP SUM SETTLEMENT– A Lump Sum settlement provides for the payment of a fixed sum of money to a claimant. The dollar amount of the settlement is determined by negotiations between a representative (adjustor or attorney) of the insurance company and yourself or your attorney. The Lump Sum Settlement contract (pink two-sided document) is not valid until it is approved by an arbitrator of the Illinois Industrial Commission. Upon approval of the Lump Sum Settlement contract, your employer and/or their Workers' Compensation insurance company is no longer legally obligated to pay medical bills, Temporary Total Disability or any other type of benefit provided by the Act.
HEARING– A trial is held before an arbitrator of the Illinois Industrial Commission. At this trial, you will have an opportunity to present medical evidence and witnesses in support of your claim. After hearing all of the evidence, the arbitrator will make a determination on the amount of money, if any, you are entitled to receive for your injuries.Due to the legal complexities of such a hearing and the fact that an experienced attorney will be defending the claim on behalf of the insurance company, you will be at a severe disadvantage if you do not have a qualified Workers' Compensation attorney to represent your interests.Whatever monies you are awarded by the arbitrator will be paid to you in weekly installments at your disability rate (60% of your average weekly wage). If either you or the insurance company is dissatisfied with the decision of the arbitrator, you have the right to appeal to the "full" Industrial Commission. Presently, due to case backlog, the appeals process takes approximately eight to twelve months.The primary benefit of a hearing is that your right to receive future medical treatment for your injuries remains "open" if you can establish, by credible medical evidence, that the medical treatment is related to your current injury.
IT IS IMPORTANT TO NOTE:
Your employer's insurance company is not legally obligated to engage in the Lump Sum Settlement process. Their only obligation is to defend your claim at a hearing.
Many unrepresented claimants accept seemingly "generous" settlement offers from the insurance company before they have completed their course of medical treatment and/or without having determined if they are physically capable of performing their previous job or trade
If you have received Workers' Compensation benefits as long as three (3) years ago but never signed "pink" Lump Sum Settlement contracts, it is possible that you may have an "open" claim. You may be entitled to additional medical and cash benefits for your injury.
If you believe that you may still have an "open" Workers' Compensation claim, contact our office immediately for a free, no obligation consultation with one of our qualified attorneys. We can determine if you are entitled to receive any additional benefits.