Many flight attendants are injured by turbulence
Each passenger flight that departs from and arrives at airports in Illinois, and throughout the country is staffed with flight attendants, as required by the Federal Aviation Administration. While they do provide services and attend to passengers' needs in flight, their number one role and responsibility is to assist in ensuring the safety of all passengers aboard the aircraft. In the course of performing their duties, however, flight attendants could suffer a range of injuries with varying severities.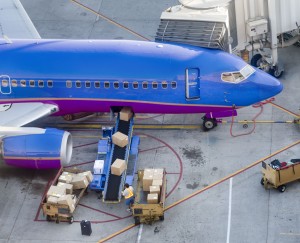 One of the leading causes of occupational injuries for flight attendants is turbulence. The Sun Sentinel reported that there were 138 minor injuries and 113 serious injuries sustained between 2002 and 2012 as a result of turbulence-related accidents. Flight attendants, according to the news report, suffer the majority of these types of injuries.
Why is turbulence such a large risk factor?
Turbulent air can be caused by a number of factors, including air streams, mountains and weather systems. Since these movements of air are often undetectable, turbulence commonly occurs without warning, and with little ability to predict the severity. Due to the time spent out of their seats, this can increase flight attendants' risk for sustaining injuries in turbulence-related accidents.
While there are some cases when a pilot may have warning, or be able to anticipate turbulence, flight attendants do not always heed those warnings. Often, flight attendants wait to secure themselves until they have finished servicing the aircraft's passengers, or ensured that all of them are safely seated with their safety belts fastened. As a result of turbulence, flight attendants can be:
Tossed into the air
Thrown into the sides or other interiors of the aircraft
Hurled onto passengers or seats

 
Additionally, they may be struck, hit or have items, including beverage and food carts, land on them, all of which can result in a serious work injury.
Common turbulence-related injuries
Turbulence can result in injuries beyond just bruises and bumps. In addition to cuts, abrasions and scrapes, flight attendants may also sustain fractures and bone breaks. Muscle strains and sprains are also common injuries, as are pulled muscles, torn ligaments and other types of musculoskeletal issues. In incidents where flight attendants are thrown into the ceiling, or another part of the aircraft, as well as when they are struck by an item that has become airborne, it can result in brain or crushing injuries.
In some cases, these injuries may require medical treatment or recovery time, which can necessitate time off of work. As a result, employees may be awarded workers' compensation benefits. Workers who have sustained injuries in work-related accidents such as this may find it of benefit to speak with an attorney about their situation. A legal professional can explain what benefits they may be entitled to and help them to understand the claim filing process.