The Leading Cause of Death Among the Elderly [infographic]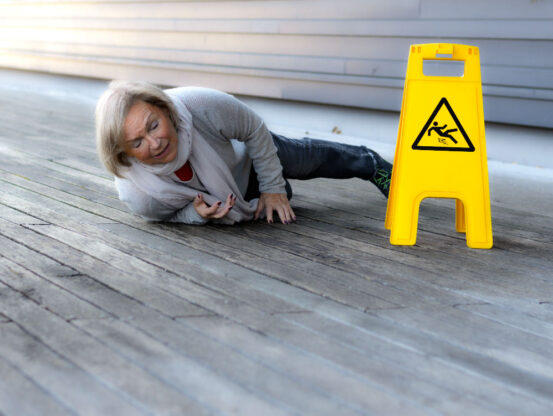 (Article continues below Infographic)
______
Two and a half million seniors are taken to the emergency room for falls every year.250,000 elderly people will fracture a hip in a fall every year, and one quarter of them will die within six months. Half of those sixty-five and older who sustain a hip fracture will never be able to return home or live on their own again.
Sometimes it is simply the elderly person's physical condition that causes them to fall. Other times it may be because of unsafe conditions or even products designed to prevent falls.
The AquaRug Shower Rug is one of many rubber rugs designed to help prevent people from falling in the shower. However, the rug was recalled because it was deemed a fall hazard. The suction cups on the bottom of the rug don't keep it from slipping, making it a serious fall hazard. In an instance where a product was the cause of a fall, the manufacturer may be liable for any injuries. The injured party should contact a Chicago slip and fall lawyer in this circumstance.
The National Floor Safety Institute says that 55% of all same level falls occur because of slippery floors. There is currently a petition that would make all manufacturers of floors or floor coatings rate the slip resistance of their floors. It is believed giving consumers this information would help prevent falls by helping them select the best flooring for their needs. For the elderly and their family members, it would give them the option of selecting safer slip resistant flooring for those most at risk for falls and complications.
If a fall occurs on someone else's property, especially a business, then the property owner may be liable for the injuries. The injured party must prove that some unsafe condition, like a wet floor without a sign, was the cause of the fall.