Is your hip replacement device causing you pain?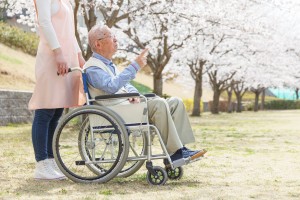 Potential injuries stemming from defective hip implants
Injuries from defective hip implants may result in persistent pain, swelling and difficulty walking. In some cases, a second surgical procedure—known as a revision surgery—is required to rectify the problem. Additionally, some patients may not have their symptoms completely alleviated by a revision surgery and may need additional treatment.
The current state of hip device recalls
In recent years, numerous hip implants have been recalled. According to the Consumers Union, between 2002 and 2013 all top manufacturers of hip implants initiated product recalls. These defective hip implants have included the following problems:
Design flaws
Manufacturing problems
Fit issues
Missing components
Labeling problems
Incorrect instructions
The company that required the most recalls was Stryker, as many Illinois injury attorneys may know. Stryker recalled 231 units in total. The company was also responsible for the highest number of Class II recalls, which is the most severe type of recall involved with these defective implants. According to the FDA, Class II categorization is used for products that may cause a temporary or a medically reversible health consequence.
Available avenues for compensation
Some hip implant manufacturers have initiated compensation programs to address the expenses incurred by their defects. For example, according to the company's ASR Hip Recall Guide, DePuy will provide compensation for those affected by the 2010 recall. These payments will include expenses related to insurance co-pays, deductibles, travel costs and lost wages. The company notes that reimbursement claims do not preclude consumers from pursuing other types of legal action.
Compensation may also be obtained through a products liability lawsuit. According to the Cornell University Law School's Legal Information Institute, this type of litigation allows victims of a defective device to sue the product's manufacturers, distributors and retailers.
Consumers have rights
Seeking compensation for a product defect is often a frustrating and drawn-out process. As such, those who have been injured due to the use of a defective medical device may want to speak with Illinois injury attorneys. Consulting with a lawyer may help these individuals streamline the process as much as possible.