Increased awareness of motorcycles can save lives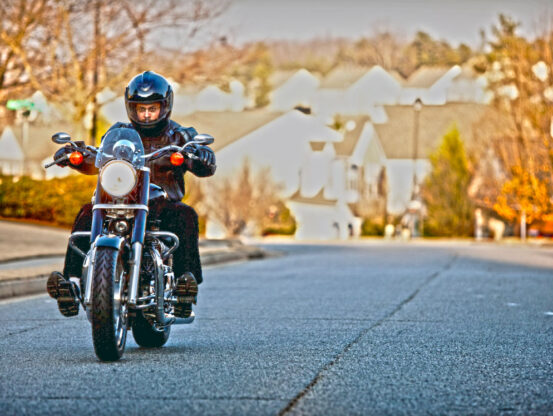 Accidents occur daily
A Murphysboro man was recently killed in an accident when his motorcycle crashed into a car in Perry County. The driver of the car pulled out into the motorcycle's path in an intersection, causing the motorcycle to strike the driver's side and the cyclist to be thrown from his bike. The biker was pronounced dead at the scene.
In a separate, but similar motorcycle accident, a woman made a left turn in her vehicle at a Caseyville intersection, cutting directly in front of a motorcyclist. The cyclist was unable to stop before he impacted the car, and his passenger was thrown from the motorcycle and died. The motorcyclist was also severely injured.
These stories are just a tiny sample of the number of motorcycle accidents that happen every day. According to the Illinois Department of Transportation, over 3,300 motorcyclists were injured in 2012, with an additional 1,177 experiencing severe injuries that kept them from resuming their normal schedules and lives. That equates to about 12 motorcycle accidents a day, with 3 of these resulting in severe, life-altering injuries. DOT records also show that one motorcyclist died from accident-related injuries every three days, totaling 148 deaths for the year.
How to avoid a motorcycle accident
Many people feel that they are confident drivers with the skill and ability to spot anyone and anything that may be in their path. However, it just takes one time to make a potentially life-altering mistake that can result in severe injury or death for someone else. Drivers can take the following steps to ensure that they will not be involved in an accident with a motorcyclist:
During spring and summer, drivers should watch for motorcycles with increased awareness.
Always yield to motorcycles.
Check mirrors and blind spots twice to ensure that a motorcycle is not in the same space.
Motorcycles are smaller and therefore can 'hide' more easily – motorists should keep an eye out for helmets and wheels on the other side of vehicles on the road
Never drink and drive.
Follow all traffic rules.
Overcoming habits that have the potential to increase negligence can also help avoid all accidents, including those involving motorcycles. Drivers should follow the statewide ban on the use of hand-held devices while operating a car and eliminate other distracting behaviors.
All motorists need to learn to share the road in a safe, kind and courteous manner with one another. When motorcycle accidents do occur, they are usually severe and devastating to those involved. Individuals and families in Chicago who are interested in having their case evaluated can talk with a personal injury attorney for more information.