How much auto insurance do you need in Illinois?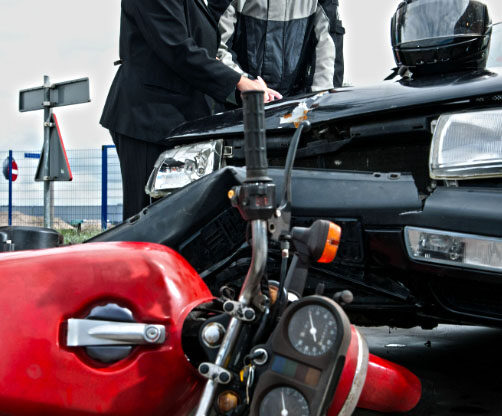 In Illinois, drivers who are convicted of operating a vehicle without the minimum insurance required by law will receive a suspended driver's license for three months. In order to have the license reinstated after the suspension period, the driver must pay a $100 reinstatement fee. Subsequent convictions carry penalties such as:
An increased fine of $2,500 and possible jail time if the driver has had two or more convictions and his/ her uninsured operation of a motor vehicle causes bodily harm to another person.
Third and subsequent convictions carry a fine of $1,000, even if no injuries occur.
(article continues below infographic)


Minimum Auto Insurance Requirements in Illinois
In order to comply with the mandatory insurance law in Illinois, drivers must carry two types of insurance.
Liability Insurance
A driver's liability insurance is designed to cover the cost of damages incurred by other individuals who are involved in an accident when the covered driver is at least partially at fault. There are two types of liability insurance; Bodily Injury Liability and Property Damage Liability. In Illinois, drivers must carry liability insurance in the following minimum amounts:
$25,000 bodily injury coverage to cover costs for the injury or death of one person in an accident
$50,000 bodily injury coverage to pay for injury or death of two or more people in an accident
$20,000 property damage coverage to pay for damages to other people's property
Uninsured/ Underinsured Motorist Coverage
Commonly referred to as UM, uninsured/ underinsured motorist coverage is designed to cover the cost of injuries for the driver and his/ her passengers in the event that an accident is caused by an uninsured driver or a driver who does not have adequate auto insurance coverage. In the state of Illinois, drivers must carry UM coverage in the following amounts:
$25,000 per person
$50,000 per accident
Optional Auto Insurance Coverage
In many cases, the minimum coverage required by law may not be enough, and drivers can be left to foot the bill for severe injuries or property damages. Various other types of car insurance coverage are available that are designed to offer Illinois drivers with added protection. Most auto insurance carriers in Illinois offer the following types of optional auto insurance coverage:
Collision Insurance: Collision insurance is designed to help pay for damages caused to the insured's vehicle in the event of an auto accident when the driver is at fault or the other driver is inadequately insured. Consumers can choose the amount of their upfront deductible and coverage is limited to the cost of damages or the actual cash value of the vehicle depending on the severity of damages.
Comprehensive Coverage: Comprehensive coverage covers the cost of damages incurred to the insured's vehicle that are caused by things other than an auto accident. Examples include things like acts of vandalism, fires, floods, etc. Like collision insurance, consumers choose their deductible and coverage is limited to the cost of damages or the vehicle's actual cash value.
Uninsured Motorist Property Damage Coverage: UM PD is designed to cover up to $15,000 in vehicle damages when a car is involved in an accident with an uninsured motorist. A $250 deductible is standard.
Medical Payments Coverage: This type of coverage pays for accident related injuries incurred by the insured driver and his/ her passengers. "Med Pay" is payable regardless of who is at fault in an accident.
Accidental Death: Accidental Death coverage pays a specified amount to the estate of the covered driver in the event that an accident is fatal.
Umbrella Policy: An Umbrella Policy is an additional type of liability coverage that is designed to protect the at fault driver's assets when claims are in excess of traditional policy limits. An Umbrella policy can cover the cost of injuries sustained in an accident as well as property damages.
High risk drivers may have difficulty obtaining vehicle insurance. Those drivers can apply for a policy through the Illinois Automobile Insurance Plan; a plan that lets insurance carriers share the risk of coverage.
In order to help ensure that drivers are in compliance with the minimum insurance requirements, Illinois monitors vehicle insurance by verifying proof of insurance during traffic stops and by randomly sending computer generated questionnaires that require the recipient to submit the name of the insurance carrier and the policy number.