Drug Salespeople Sue For Back Pay In Dispute Over Overtime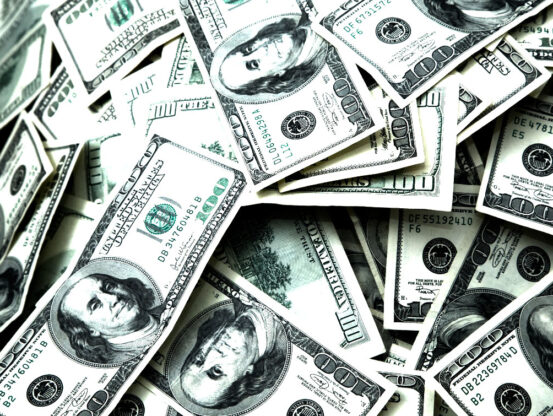 By Dave Collins
Associated Press
Published December 28, 2006
HARTFORD, Conn. — Susan Schaefer LaRose quit her sales job in May after 18 years with pharmaceutical giant Eli Lilly and Co., frustrated by long workweeks that frequently encroached on weekends and vacations.
And then she sued.
Her lawsuit, part of a series of class-action claims filed last month against nine major drug companies, seeks tens of millions of dollars in back pay for the thousands of drug company salespeople across the country.
"I was told when I started with Eli Lilly that I was exempt from overtime," said Schaefer LaRose, a 50-year-old mother of two from Chittenango, N.Y., about 17 miles east of Syracuse. "I figured they were the large employer and I never thought to question it."
The lawsuits, filed in New York, California, New Jersey and Connecticut, are the latest in a series of mass tort claims seeking overtime pay from U.S. businesses in recent years. International Business Machines Corp. last month agreed to pay $65 million to 32,000 technology workers who claimed their jobs were wrongly classified as overtime-exempt.
The pharmaceutical company lawsuits seek overtime wages dating back two to six years, under federal and state statutes of limitations. Other companies affected are Boehringer Ingelheim Pharmaceuticals Inc., AstraZeneca PLC, Pfizer Inc., Johnson & Johnson, Amgen Inc., Hoffman-La Roche Inc., GlaxoSmithKline PLC and Bayer AG.
Some of the companies deny the allegations, while others are reviewing the lawsuits before commenting.
Abby Baron, a spokeswoman for AstraZeneca, said her company adheres to all labor laws. "We intend to defend our position vigorously and we have the utmost confidence in the legal process," she said.
Pfizer spokesman Bryant Haskins said the firm would vigorously contest the lawsuit.
In the case that Schaefer LaRose is part of, federal labor law allows outside sales forces to be exempt from overtime pay in recognition of the unique abilities offered by a skilled sales staff. Schaefer LaRose said she was able to draw on her skills, using her own discretion in how she pitched the company's products to doctors, when she started with Lilly in 1988.
But within a decade drug companies began carefully scripting sales pitches for fear of competitors' lawsuits or scrutiny by the Federal Food and Drug Administration.
"They no longer had that freedom for what the exemption was designed," said New York attorney Charles Joseph, who brought one of the lawsuits. "The job has changed, and it has changed for the worse."
Schaefer LaRose said her 45-hour workweeks began lengthening as cell phones and e-mail became more prevalent. Two co-workers were chastised by a district manager last spring, she said, for not checking their e-mails during vacations. She also said Lilly does not allow sales reps to log on to the company's computer system between 8 a.m. and 5 p.m., prime hours for calling doctors, which forces reps to do reports on nights and weekends.
"Those things were supposed to simplify our lives. They didn't," Schaefer LaRose said.
Lilly spokesman Phil Belt said Lilly would not respond to Schaefer LaRose's allegations because of the pending lawsuit. But he said the company values its employees and compensates them in accordance with all laws and regulations.
Dana Higgs, another plaintiff, who worked for Pfizer for more than 20 years, added that the increasingly long workweeks have had an impact on families, especially single mothers who have been forced to make last-minute child-care arrangements and pay caregivers when called to work overtime.
"What they required of us was unfair," said Higgs, who lives in Pennsylvania. "My boss told me that I needed to be engaged in business 24/7."
Not all sales reps support the lawsuits.
Anthony DeMeis, a co-founder of the Pharmaceutical Representative Society of New York, said it was unfortunate that some people are looking for ways to get more money from their employers.