Chicago accident highlights injury risks for police officers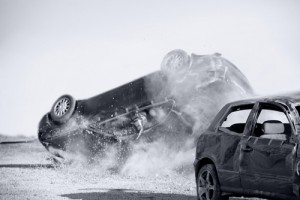 Why is driving so hazardous for police officers?
According to the National Law Enforcement Officers Memorial Fund, approximately 150 police officers die in the line of duty each year, and many more are seriously injured. Officers must regularly face the following adverse conditions on the road:
High-speed chases
Uncooperative or erratically driving suspects
Exhaustion and sleep deprivation
Difficult weather conditions and lighting conditions
Impaired reactions due to post-traumatic stress
Deliberate aggression by other drivers
These conditions all contribute to the high injury risk among law enforcement personnel. Any workers' compensation lawyer in Chicago is aware that the presence of even one negative factor can greatly increase the probability of a serious or fatal accident.
National efforts by the Law Enforcement Officers Memorial Fund
The Law Enforcement Officers Memorial Fund recognizes the dangers posed by driving in an urban law enforcement situation. This organization is dedicated to decreasing the risk of fatal accidents and serious incidents suffered by police in the line of duty. The fund supports better tracking of injury statistics among police officers and studies of risk management on and off the road. Additional safety efforts on a national level include awareness programs, commemorative events and ongoing education for the American public.
Chicago officers work for greater road safety
Chicago law enforcement officers are working on a local scale to fight the multiple hazards they experience on the road. By pursuing a number of safety programs, including equipment upgrades and enhanced training, they are improving their chances of staying safe. New police vehicles are chosen and designed to minimize the risk of rolling over in high-speed and high-impact situations. Better video recording devices and dash cam technologies help officers stay in control and document illegal behavior on the part of drivers. All of these advances can help cut down on the frequency of road accidents.
A serious traffic accident can change your life in just a few seconds. If you are facing the aftermath of a work-related crash, you may find it helpful to meet with a workers' compensation lawyer in Chicago.