Workers' Risk of Fatal Injuries Varies By Profession [infographic]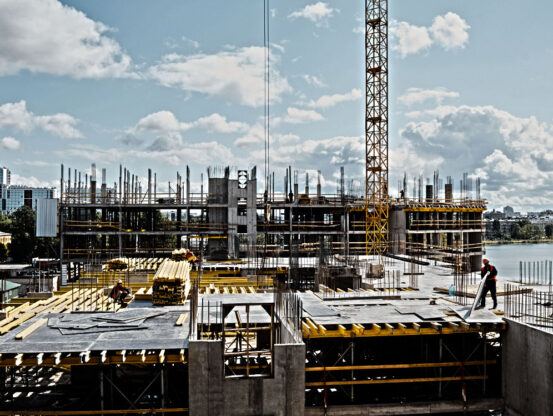 (Article continues below Infographic)
Construction The Most Dangerous Career
In 2014, 874 construction workers were killed on work sites. Within this statistic, specialty contractors were the most at risk. That year, 545 individuals specialty contractors died on the job.
180 died while laying foundations or setting concrete
83 roofing professionals died from falls or other injuries
81 electrical contractors were electrocuted while working on construction sites
Transportation Workers At Considerable Risk
735 workers involved in moving freight or people died in 2014. Of these;
477 were truck drivers
79 were involved in maintenance of vehicles or trains
53 were taxi drivers
The leading causes of fatalities within this sector includes vehicular accidents, being crushed beneath vehicles, or being caught up in operating engines.
Manufacturing Jobs Are A Risky Occupation
Manufacturing was the next most deadly profession according to the Bureau of Labor Statistics. 341 individuals lost their lives while manufacturing everything from food to textiles.
37 fatalities were recorded by American slaughterhouses
30 individuals died while producing cement
28 died while processing raw steel, iron, and aluminum
Safe Professions Aren't Entirely Safe
The risk of suffering a work related fatality wasn't just limited to "dangerous" professions. 267 retail workers also lost their lives while performing their jobs. 51 retail and office workers in grocery stores, and a further 29 worked in convenience stores. Of these fatalities, falls and workplace violence, including robberies, were the leading causes of death.
Furthermore, Chicago workers' compensation attorneys know that even seemingly innocuous professions have notable fatality rates, including:
32 individuals died in the publishing/information sector
29 individuals died in the finance and insurance sector
78 professionals working in law, accounting, engineering, and management sectors
30 architects
56 real estate agents
Within each of these sectors, transportation accidents and violence were the leading causes of death. These fatality rates show that while the risk is lower in these professions, the risk is not non-existent. Thus, workers, management, and business owners should proactively take steps to protect themselves, their businesses, and their employees from the potential for harm.