What Should I Do If I Am Injured at Work?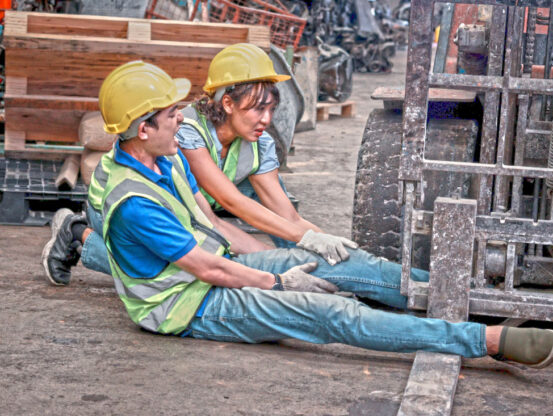 • Seek medical attention. Even if you see a doctor immediately after a workplace accident, you may also be asked to undergo an independent medical exam with a doctor of the employer's choosing.
• Promptly notify your employer of the accident or injury to a supervisor or a member of the management team. Notice to a fellow worker who is not a member of management will not be considered proper notice to the employer. Generally, notice must be given within 45 days of the accident or injury. In order to properly document the workplace accident, it is recommended that you notify the employer in writing of the date and place of the accident, along with a brief description of the accident and resulting injury, and your contact information.
• Contact a skilled workers' compensation attorney like those at the Chicago workers' compensation law firm of Donald W. Fohrman & Associates, Ltd. The workers' compensation claim process can be confusing, especially if your claim is wrongfully denied by your employer or its insurance company. The Illinois workers compensation lawyers at Donald W. Fohrman & Associates, Ltd. focus on helping injured employees obtain the worker's compensation benefits that they need and deserve following a workplace accident. We will communicate with the insurance company and their counsel so that you don't have to, and we will represent you in connection with any hearings or appeals in order to advocate on your behalf for full and fair workers' compensation benefits. We can also help you determine whether you may eb entitlted to additional compensation in a third-party action.
• If your workers' compensation claim is wrongfully denied by your employer or its insurance company, you may be able to file a claim for workers' compensation benefits with the Illinois Workers' Compensation Commission (IWCC). In most cases, injured workers have three years from the date of injury to file a claim with the IWCC. While there are no fees to file a claim with the IWCC, you must show that you are entitled to workers' compensation benefits by proving the following: (1) on the date of the accident, you were an employee of the employer; (2) you sustained work-related injuries during the course of employment; (3) your condition was caused or aggravated by your employment, and (4) your employer received proper notice of the accident.
The Chicago personal law firm of Donald W. Fohrman & Associates is a full-service accident and injury law firm, and our workplace accident attorneys can help you obtain full and fair compensation following a workplace accident by pursuing any and all legal claims, including worker's compensation claims and any available third-party claims.
If you have been injured at work, do not hesitate to contact our office at (800) 437-2571 to schedule a free consultation with one of our knowledgeable Chicago workers' compensation attorneys.