Turbulence often gives flight attendants more than a headache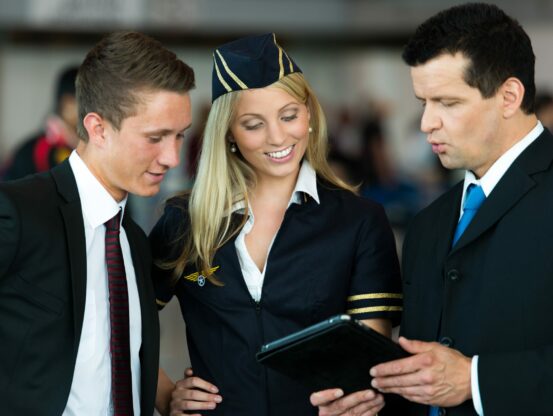 The dangers of working through turbulence
According to the National Transportation Safety Board, 50 percent of flight attendants injury accidents in 2014 occurred during turbulence. Such injuries may occur in a number of ways. For example, heavy beverage carts may become hazardous when the airplane is moving unpredictably. Should one of these carts careen out of control, it could cause serious damage to flight attendants. Broken bones, sprains and spinal injuries are all possible outcomes of such an accident.
Impact on ability to work
Injuries sustained through turbulence work may have long-term impacts on an attendant's ability to continue working in that position. The United States Bureau of Labor Statistics explains that physical stamina is an important aspect of this job. The agency notes that flight attendants are often called on to engage in physical activities, such as lifting baggage, walking and standing for prolonged periods. In addition, employment requirements often include height and weight restrictions and a medical evaluation. Should a turbulence-related injury cause a serious physical disability, a flight attendant may not be able to return to work.
An ignored problem
The BLS notes that flight attendants are exposed to a number of work-related injuries and illnesses due to turbulence. The Federal Aviation Administration echoes this point, explaining that flight attendants are at particular risk during turbulence. This is due to the fact that attendants are not buckled into seats for most of the flight. Many Chicago workers' compensation lawyers would agree on the points made by the BLS and FAA.
These all indicate that attendants' work during turbulence should be more tightly regulated. However, as the New York Times explains, the decision to work through turbulence is often left up the individual attendant. This may lead to many flight attendant injuries because workers feel obligated to continue providing services throughout the flight.
The rights of injured flight attendants
Injuries to flight attendants may be severe, potentially resulting in long-term disabilities. These may be difficult to deal with, both financially and emotionally. Often the prospect of navigating a workers' compensation claim may feel daunting to these individuals. In such situations, Chicago workers' compensation lawyers may prove helpful. These attorneys are experienced with workers' compensation claims, and their expertise may allow claimants to navigate the process quickly and efficiently.