Truckers and distraction can be a deadly combination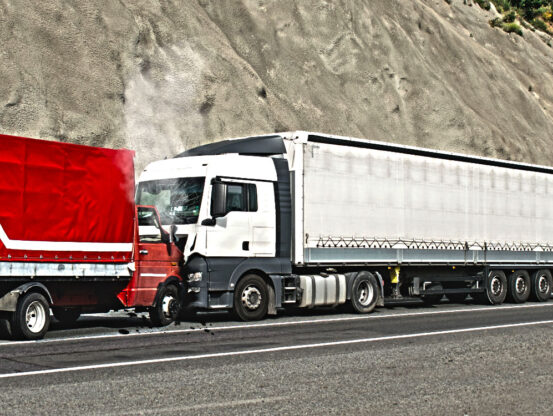 Distracted truck drivers in Illinois and throughout the rest of the country pose a dangerous threat to other drivers. Truck accidents caused by distracted drivers have the potential to cause severe injuries and consequences for those who are involved.
In 2013, a police officer in Arizona was killed by a distracted truck driver travelling on a highway. According to ABC News, another police officer tried to grab the attention of the truck driver before he veered into an area where several police cars were located. Before the crash, the truck driver, who caused the accident, was browsing through a social medial site using his cellphone. To prevent the camera on his dashboard from collecting footage of him looking at his phone, he had intentionally placed his wallet in front of this device.
Distracted driving statistics
According to a study completed by the Federal Motor Carrier Safety Administration, truck drivers are 20 times more likely to cause an accident if they are texting and driving. The study also discovered the following statistics:
Truck drivers are 5.9 times more likely to cause a collision if they dial on their cellphone.
When a truck driver decides to reach for their cellphone, this distraction makes them 6.7 times more likely to cause an accident.
Truck drivers who look at a map while they are driving are seven times more likely to cause a crash.
While using a dispatch device, truck drivers are 8.9 times more likely to cause an accident.
The FMCSA states that truck drivers are prohibited from texting and driving. This means that drivers are not allowed to instant message, e-mail, send a command to access a webpage or press more than one button to end a phone conversation while they are operating a vehicle.
Why truck accidents are so dangerous
Despite this law, many truck drivers are tempted to use their cellphone or other electronic devices while they are on the road because they spend so much time driving. However, a decision made by a truck driver to quickly send a message or check their e-mail can have disastrous consequences for drivers because these vehicles can weigh as much as 80,000 pounds. Additionally, trucks need more time to brake, often carry hazardous cargo and are capable of taking out multiple vehicles and injuring many during a collision.
An injury incurred during a collision caused by a distracted truck driver can result in high medical bills, the inability to work and other emotional and physical consequences. Those who were in an injurious accident with a truck driver should speak with a personal injury attorney who can ensure their rights to proper compensation are protected.