Railroad workers face high risk of injury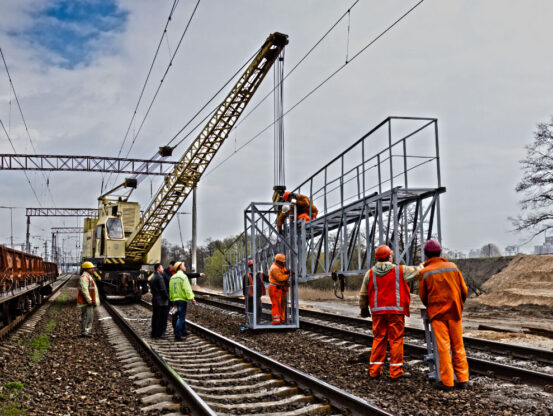 Although the railroad industry in Illinois employs a relatively low number of employees compared to those of other industries, it continues to have a higher fatality rate than the private sector. Railroad brake, signal and switch operators, cargo loaders and conductors are particularly at risk.
Accidents do not always involve trains
Many common injuries do not occur on the trains themselves. The most frequently occurring railroad worker accidents in 2013 included the following:
Falls due to stable objects, irregular surfaces or slippery conditions caused by spills or weather
Collisions while driving or riding in trucks, forklifts or other motor vehicles
Overexertion while performing activities such as lifting, repairing equipment or applying handbrakes
Burns from explosions, chemical spills or other hazardous materials
Workers frequently sustain broken bones and back injuries from common accidents. Over the long-term, repetitive stress injuries often occur. The Occupational Safety and Health Administration describes these injuries as musculoskeletal disorders affecting muscles, ligaments, joints or spinal discs. In order for the damage to be covered by workers' compensation, the condition must be job-related.
Railroad companies cannot prevent workers from compensation
Railroads are not subject to workers' compensation laws, so the Federal Employee Liability Act was passed in 1908 to provide protection and compensation for railroad employees injured on the job. Even though workers are legally covered, many companies use intimidation tactics to prevent them from reporting dangerous conditions or injuries.
In 2012, A railroad company in Texas signed an agreement that there would not be any adverse consequences for reporting workplace-related harm. The company was required to eliminate a policy assigning points to employees injured on the job, and ensured that any employee reporting an injury or illness would not be subject to retaliation.
According to the Occupational Safety and Health Administration, this accord is important for workers across the country because it encourages other employers to follow suit to prevent workers from harassment, intimidation or termination for reporting workplace injuries. When employers are not aware of dangerous conditions, the safety of the entire workforce is compromised.
Railroad workers who are victims of workplace accidents can benefit from the legal advice of an attorney familiar with Illinois injury and compensationlaws.