Owner liability and Illinois construction accidents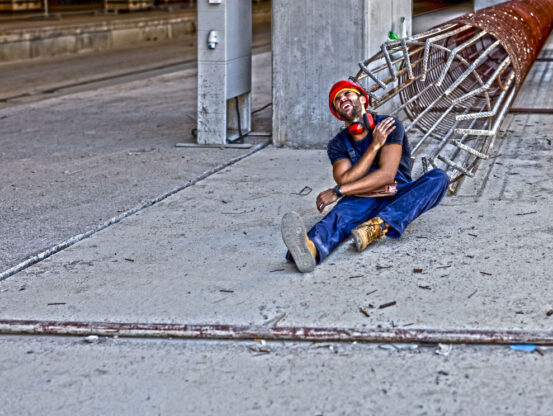 The construction industry has experienced a significant boost due to the improvement in the economy over the last few years. This increase has encouraged many people in the Chicago area to seek employment in construction. Whether construction workers are building a warehouse, working on a private home or constructing a public venue, there is always risk of injury or death from a work site accident.
According to Occupational Safety and Health Administration, 775 construction workers died from workplace accidents in 2012. These deaths were mainly attributed to injuries from falls, electrocutions, being struck by an object and getting caught in between something. The United States Department of Labor's Bureau of Labor Statistics reports a rate of 3.7 per every 100 full-time workers in 2012 who suffered from a workplace injury.
Premises Liability Act
A construction worker who suffers an injury related to the job has the right in Illinois to seek workers' compensation benefits. However, many workers are unaware that they may have the right to file a civil suit against the property owner under Illinois' Premises Liability Act. This statute makes property owners responsible for accidents that result in injury. The property owner is expected to warn anyone entering the property of hazardous conditions which exist.
Recently, construction workers were removing brick from the outer wall of a structure at a mall in Vernon Hills. The concrete portion of the wall collapsed, falling on three workers and injuring them. One worker died. If an investigation reveals that the mall's owner was aware of a problem with the wall, and neglected to warn the workers, the owner could be held liable.
Determining owner liability
Before an injured worker can file a lawsuit against the property owner, the worker will need to show that the owner is legally liable. On large-scale construction sites, it is not uncommon for property owners to relinquish possession of the land to the contracting company. In such a situation, the property owners cannot be held liable for any injuries. However, if the property owner maintained legal possession of the property, then the owner would be equally legally responsible for a worker's injury.
There are exceptions to this general rule, however. If the danger was obvious to workers and contractors, then it may be determined that the owner is not liable. The worker would still qualify for workers' compensation, since Illinois is a no-fault state. This means that regardless of whether workers are injured due to their own negligence or to their employer's, they would still have the right to file a claim. Workers should discuss their legal rights and options with an experienced workers' compensation attorney.