OSHA Makes Ruling On Silica [infographic]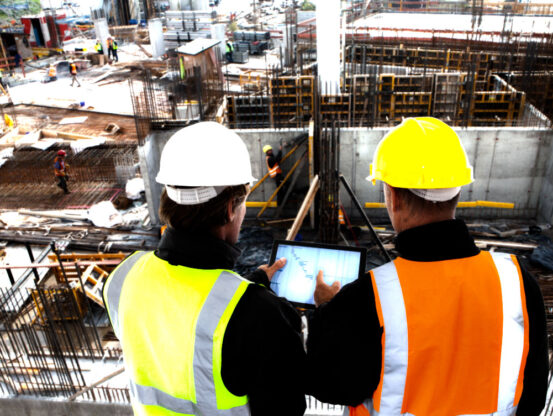 (Article continues below Infographic)
The Problem With Silica
Silica is a crystalline substance that causes damage when it enters the lungs. When workers handle construction materials that contain rock, such as sand or concrete dust, silica becomes airborne. Prolonged exposure causes silicosis, an incurable disease that leads to scarring in the lungs and an inability to breathe. Employees with silicosis require a Chicago workers compensation attorney to seek compensation.
The New Rules
The new rules provide broader protections for workers.
Maximum permissible exposure level (PEL) of 50 micrograms per 8 hour day: The exposure level formula also includes updates the differentiate between the various types of silica particles in the air.
Required enforcement controls for all companies: Across all industries, OSHA will begin stricter enforcement of engineering controls, with special attention paid to ventilation equipment. The goal, especially in enclosed spaces, is to prevent silica particles from ever reaching the employees.
Upgraded safety equipment and training: OSHA recognizes the employees who are most at risk are those who drill, cut, crush, or grind silica based materials. Companies must offer adequate safety equipment, and create safety programs to help employees recognize the signs of overexposure.
Closer monitoring of employees with the greatest risk: Employees who are at risk of exceeding the PEL on a regular basis need frequent medical testing.
Staggered compliance dates:

Construction—June 23, 2017
Industry/Manufacturing—June 23, 2018
Fracking—June 23, 2018
The Result
OSHA predicts implementation of the new policies will cost companies just over $1200 annually, though small companies may spend about $550. The annual costs are greatly exceeded by the annual health savings and workers compensation claims a Chicago attorney can make. Total estimated savings over the next several decades are nearly $5 billion. In addition, the new rules are expected to save 600 lives a year and reduce the number of new silicosis diagnoses by 900 annually.
For employees already affected by exposure to high levels of silica, a Chicago workers compensation attorney may be able to help. Employers can still held responsible for violations of older guidelines, and companies who refuse to make progress to meet the new standards expose themselves to liability.