Illinois bill seeks to change workers' compensation benefits for paramedics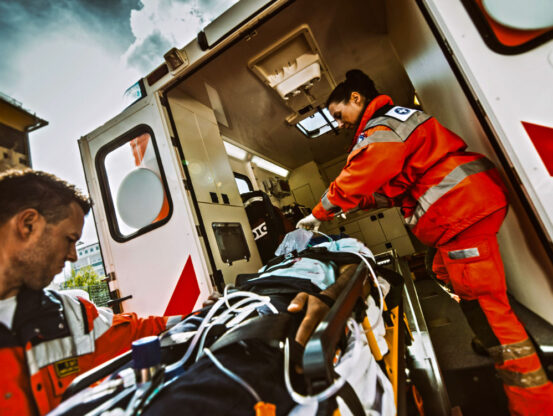 Paramedics face many serious risks while saving lives. According to the National Association of Emergency Medical Technicians, four out of five paramedics will become ill or injured on the job at some point in their career. For paramedics and emergency medical technicians who suffer from occupational diseases and injuries, workers' compensation is an important safety net. It helps injured paramedics pay for medical care and covers part of their loss of income as they recover from work-related accidents. However, some Illinois lawmakers are trying to cut the amount of benefits people in these occupations receive.
Paramedics and workers' compensation
According to U.S. News and World Report, the majority of workers' comp claims made by paramedics involve one or more of the following factors:
Infection by dangerous pathogens
Acute injury caused by lifting heavy objects or people
Assault in the line of duty
Exposure to extreme weather
These four major risks of practicing emergency medicine have led to a large number of workers' compensation cases.
Possible cuts in protection
HB 2229 is a new piece of legislation that was proposed to the Illinois House of Representatives in 2013. The bill seeks to change existing Illinois workers' compensation law by distinguishing between firefighters and paramedics, offering paramedics a lower level of protection for worker injuries and illnesses.
The suggested changes in the bill will apply to all EMTs and paramedics who are not cross-trained as firefighters. HB 2229 places especially severe restrictions on workers' compensation claims for exposure to respiratory illnesses such as tuberculosis and blood-borne diseases caused by certain pathogens.
Controversies surrounding HB 2229
Supporters of the bill argue that it will lead to cuts in insurance premiums, which could eventually translate into higher wages for emergency medical professionals. However, many EMTs and paramedics claim that this possibility is not enough to compensate for the loss of existing workers' compensation protection. While the new legislation may help the state budget by cutting excessively high insurance rates, paramedics have argued that reduced coverage poses a threat to emergency medical professionals who need protection against the daily risks they face while providing medical assistance to those in need.
Learn about the issues and know your rights
As Illinois legislators struggle with balancing the state budget, HB 2229 has attracted a high level of controversy. To learn more about the possible effects of this legislation on emergency medical professionals, consult a personal injury lawyer today.