Common mistakes to avoid when seeking workers' compensation benefits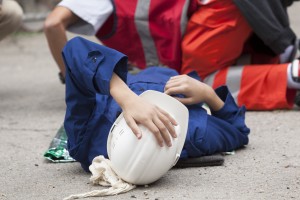 Mistake #1: Not notifying the employer promptly
According to Illinois law, employees must notify employers within 90 days of a workplace injury if they plan to file for workers' compensation benefits. This 90-day deadline is an absolute limit. It is best to report all injuries as promptly as possible. Even if no work hours are lost or the injury seems trivial, a timely report is crucial. In the case of a major injury, the first priority is seeking emergency medical treatment, but this does not remove the obligation to report the incident within a reasonable period of time.
Mistake #2: Improper documentation of a pre-existing condition
Many Illinois worker comp attorneys are familiar with cases in which employees are hesitant to make a claim because of a pre-existing condition. Previous medical problems are not necessarily a barrier to receiving workers' compensation, but the condition must be documented correctly. Workers are eligible for benefits in all of the following situations:
Aggravation of a pre-existing condition through circumstances at work
Relapse of an earlier medical problem after a triggering event or trauma in the workplace
A previously mild condition which becomes disabling after a job-related accident
A pre-existing condition, whether it is minor or serious, should never deter an injured worker from seeking adequate compensation. Seek a doctor's written testimony about the condition and any changes that have taken place since the accident.
Mistake #3: Speaking indiscreetly about a work-related injury or illness
Even after a workers' compensation claim is filed, an employee can still damage the case by making indiscreet statements about the details of the illness or injury. Illinois worker comp attorneys speak with many injured employees whose claims are denied after unwise online postings or conversations with co-workers. In one recent case, a Chicago warehouse worker was denied temporary total disability benefits for a rotator cuff tear after he posted videos of himself on a vigorous whitewater rafting trip while absent from work. A single compromising image or statement may destroy a case in court.
Pursuing a workers' compensation claim can be a difficult process. People who have been injured on the job should consider speaking with an attorney to learn more about their rights.