Chicago Riverwalk On-the-Job Injury Underscores Need for Greater Safety Measures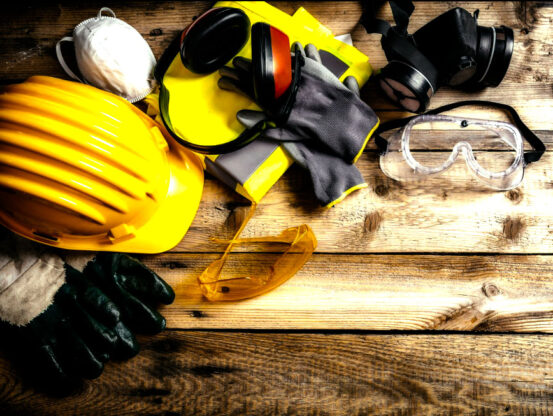 (article continues below infographic)


Worker Safety
The sea-air-land rescue was fortunate, and the man is expected to make a full recovery. The Occupational Safety & Health Administration (OSHA) shut down the construction site, including Walsh Construction's barge, for a complete investigation. Just as important as diagnosing the accident is preventing similar accidents in the future.
While the cause of the Riverwalk accident is still unknown, many construction site accidents are caused by a shift in priorities. When a contractor places schedules, financing or media attention ahead of worker safety, accidents inevitably happen. Chicago workers compensation attorneys know that job safety must be any worker's first priority.
Responsibility
Workers must be safety-conscious, but the responsibility goes far beyond the hardhats. Worksites must be planned and managed with safety in mind. Safe practices must be ingrained.
Contractors and business owners bear responsibility for workplace safety. Disdain by decision-makers for regulations—"So much red tape!"—creates risk. Chicago workers compensation attorneys often contend with such owner-caused issues.
What Can Construction Workers Do?
While the bulk of the responsibility for providing a safe work environment falls to the owners, contractors, and management of a construction site, workers need to think of themselves first. Some sensible ways to work safely on a construction site, garnered from cases handled by Chicago workers compensation attorneys:
Do your own inspections—Falls from scaffolding cause some 4,500 injuries a year, according to OSHA. Before climbing, check out the platforms, midrail, toeboards and guardrails.
Trip and Fall protection—Keep an eye on the walking surface to ensure holes are covered. Insist on personal fall arrest systems (body harnesses); verify the anchoring yourself.
Ladders—Do not accept an undersized ladder for a job. Ask when the ladder was last inspected for defects or grease on rungs. Check the warning label for load limits.
Stairways—OSHA estimates some 24,000 injuries annually from construction site ladder and stairway accidents. Assume all stairs are slippery.
Trenches—If a trench has no protection (slope, shoring or shielding), do not enter it. Before climbing into a trench, identify two ways out of the trench.
Workplace Safety
While construction workers face unique safety hazards, all work sites, from a quiet library to the deck of a rolling ship, should be viewed as potentially hazardous. Workers should not be lulled into a false sense of security. Never assume a boss, or a boss's boss, is looking out for workers. Many times, they are not. Chicago workers compensation attorneys know from experience you have to look out for yourself, and insist on basic protections:
Personal Protective Equipment (PPE)—Some aspects of otherwise "safe" jobs require exposure to harsh chemicals or flying material. In those cases, insist on PPE such as face shields, safety goggles, gloves, hard hats, hearing protection, and aprons.
Material Safety Data Sheets (MSDS)—Required on every work site or place of employment, MSDS tells you what chemicals, hazards or dangerous substances are at the work site. You have a right to see the MSDS, and in a language you can understand, at any time. You are also entitled to adequate training in handling the chemicals noted in the MSDS.
Everyday Safety
Chicago workers compensation attorneys know many seemingly safe jobs have risks. An individual may not be a construction worker wrangling steel beams off a Chicago River barge, but even in an office setting, sensible safety precautions can prevent injuries:
Glance at the floor—Coworkers spill coffee and soda, creating slip-and-fall risks. Interns leave boxes in corridors.
Assume nothing works—Check handrails before using stairs. Never lean on railings. Never climb on storage room shelving, since it is probably not anchored to the walls. Avoid pushing against glass.
Know Thy Workplace—Know fire exits, location of fire extinguishers, and the written plan for evacuations.
Lift with the Legs—Use a foot to gauge the weight of a box to be lifted, by giving it a nudge. Lift with straight back, legs bent. Lift and move slowly, to avoid sudden, jerky movements.
Speak Up—If employees see a safety hazard, they should let people know, from coworkers to the boss to the boss's boss if necessary.
When individuals take responsibility for their own safety at work, and contractors or business owners make job safety everyone's priority, workplaces become more efficient, return greater return on investment, and increase productivity.