Can I Collect Workers' Compensation for Repetitive Trauma Injuries?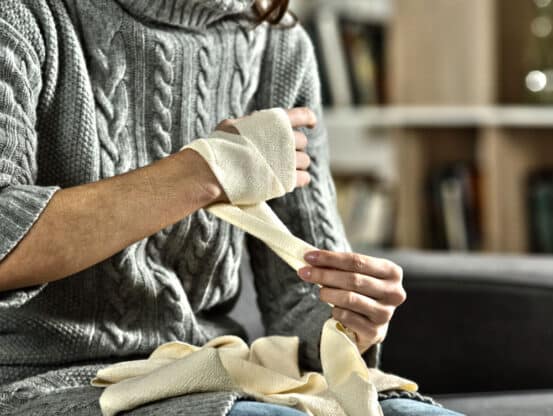 Repetitive stress injuries, or repetitive trauma injuries, are those medical conditions that are caused by the repetition of a specific action. One of the most common repetitive stress injuries is carpal tunnel syndrome, but other common repetitive stress injuries include:
Bursitus
Trigger finger
Tendonitis
Ganglion cysts
Muscle inflammation
Rotator cuff injuries
Chronic neck pain
Spinal disc injuries
Often times repetitive stress injuries are attributed to work-related activities, such as computer use, assembly line work, or extensive use of power tools. If a repetitive stress injury is caused or exacerbated by work-related activities, the injured employee may be entitled to workers' compensation benefits. In order to receive workers' compensation benefits, however, the injured worker must provide sufficient information regarding his or her job duties in order to prove a connection between the job duties and the repetitive stress injury.
For instance, in Brooks v. State Police of Illinois, 21 ILWCLB 35 (Ill. W.C. Comm. 2012), an arbitrator denied workers' compensation benefits to a typist who claimed that her repetitive stress injuries were caused by work-related activities because she failed to provide detailed information regarding her work duties. Instead, her testimony regarding her job duties was vague, making it difficult to determine her specific job duties. Moreover, her treating doctors lacked a clear and accurate understanding of her job duties that would allow them to determine the cause of her repetitive stress injuries.
Worker's compensation claims for repetitive stress injuries are often more difficult to prove than other work-related injuries because the injuries accumulate over time, rather than as a result of a single workplace accident. As such, it is recommended that you work with an experienced Illinois workers' compensation lawyer when seeking workers' compensation benefits for a repetitive stress injury.
For more than three decades, the Chicago worker's compensation lawyers at Donald W. Fohrman & Associates, Ltd. have been helping injured employees, including those who suffer from carpal tunnel syndrome or other repetitive stress injury, obtain workers' compensation benefits for their medical condition. As experienced workers' compensation lawyers, we are well-versed in the various injuries that can occur in workplace accidents, and we will help ensure that you provide adequate evidence to support your claim.
Insurance companies often deny workers' compensation claims knowing that, upon denial of the claim, most victims of a repetitive trauma injury will abandon the claim under the assumption that there is no way to fight the insurance company. An injured worker suffering from a repetitive trauma injury can obtain workers' compensation benefits even after a denial from the insurance company, however. The Chicago workers' compensation lawyers at Donald W. Fohrman & Associates can help you file a claim with the Illinois Worker's Compensation Commission, disputing the insurance company's claim denial.
Whatever your workplace injury, the Chicago workplace injury attorneys at Donald W. Fohrman & Associates are prepared to vigorously fight to get you the medical attention and financial compensation that you deserve. Contact our office at (800) 437-2571 to schedule a free consultation with one of our knowledgeable Chicago workplace accident attorneys.