Seniors Remain at High Risk for Nursing Home Abuse [infographic]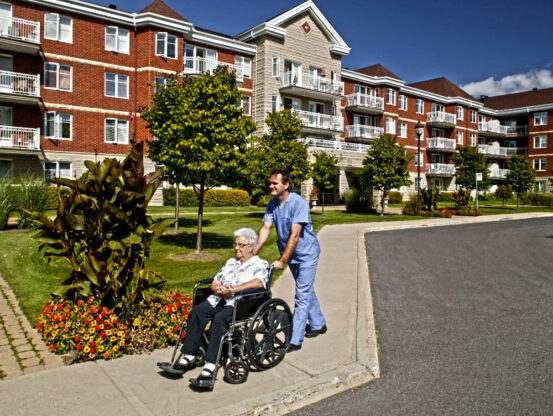 (Article continues below Infographic)
______
Nearly 1 in 3 nursing homes report some form of abuse. Whether this abuse occurs between residents or towards residents by a staff member, over 30% of all nursing homes in the U.S. acknowledge that abuse has taken place in their facility. Abuse can take many different forms, including neglect, exploitation that is physical or financial, and psychological or even sexual abuse. When this becomes known, it may be the best idea to speak with a Chicago nursing home abuse lawyer.
Almost all nursing homes present some danger to their residents. In one 2005 study, over 90% of all nursing homes presented at least one deficiency that was a health risk to their residents. So, even if elder abuse is not directly intentional, hazards in the facility can prevent an added danger.
Two million cases of abuse are reported each year. This means that in any given year, 1 out of 10 residents are practically guaranteed to experience abuse.
Almost all residents see or experience abuse. Even if they are not directly abused, 9 out of 10 residents report witnessing abuse of another resident. This means that almost everyone lives in an abusive environment, which can lead to early death and severe psychological trauma.
Half of all attendants admit to being abusers. Nursing home attendants are often overworked, and have too much responsibility. Even those with the best of intentions sometimes neglect their residents due to a lack of time and resources. More than half of the nursing assistants in a 2010 study admitted to verbally abusing the residents in their facilities.
These statistics involving elder abuse in nursing home facilities are only the tip of the iceberg. Unfortunately, this abuse epidemic continues and needs to be addressed in every way possible.