Elder Abuse Statistics To Note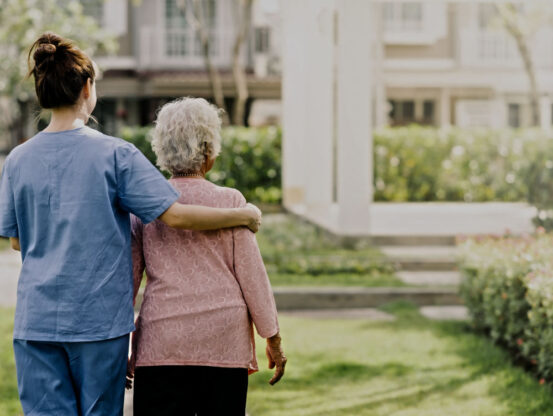 The leading causes of nursing home abuse are inadequate staffing levels and poor training. Coupled with high turnover rates these factors creates a dangerous situation where tired, indifferent, and sometimes malicious staff members are left to care for residents. Approximately 1/3 of all abuse cases can be directly linked to these causative factors and over 95% of nursing home residents report being neglected by nursing home staff. When this type of neglect occurs it can lead to patients not receiving dosages of medication, not being treated for injuries, and not Equally as concerning as neglect and indifferent care are deliberate attempts to defraud elderly patients whose mental faculties have deteriorated due to conditions such as Alzheimer's, Parkinson's, or Dementia. Theft of personal possessions such as jewelry or art, depletion of bank accounts, the selling of real estate, or the liquidation of investment accounts are becoming increasingly common. Roughly 34% of elder abuse cases involve financial fraud, and it is one of the fastest growing types of abuse. On the low end, it's estimated to be $3 billion a year, with some estimates going as high as $36 billion when all types of financial fraud are considered.
Most concerning is that 90% of instances of financial fraud are committed by someone whom the elderly patient has placed their trust in. This person is often a close family member, close friend, or beloved caregiver who has been given power-of-attorney or guardianship. While financial abuse of the elderly is often the most common type of abuse, it's also one of the least reported with roughly 1 in 44 cases are ever reported, and nearly 1 in 10 are forced to apply for Medicaid because their assets were stolen from them.
The third leading type of elder abuse that a Chicago nursing home abuse lawyer comes across is psychological and emotional abuse. Approximately 1/5 of all elder abuse cases involve the deliberate belittling, harassment, intimidation, or humiliation of a patient. Cases involving psychological abuse are sometimes hard to uncover because patients are often terrified into silence by their abuser. Fortunately, as more and more seniors and their families speak out against these types of abuse, awareness is growing. As the awareness grows, it is making it easier for seniors to come forward to report instances of psychological and emotional abuse. As this occurs it is making it easier to uncover patterns of abuse within nursing home facilities that can then investigated and litigated.
Elder abuse statistics show that elderly patients with physical or mental disabilities are at the greatest risk for being abused. Roughly 1/2 of women with physical disabilities report being sexually abused, and nearly 1/2 of men report being the victims of physical violence. However, these statistics cover only those incidents that were reported, and the actual numbers may reach as high as 90% for both types of violence. The impact of elder abuse is genuinely lethal with elderly patients who experience even mild abuse being at a 300% greater risk of death than their peers who have not experienced abuse.
The growing number of reports of elder abuse led the State of Illinois to pass several laws to make it easier and more efficient for families, patients, and caregivers to report and investigate instances of elder abuse. The Adult Protective Services Act, the Respite Program Act, the Family Caregiver Act, and the Older Adult Services Act each contain guidelines for caregivers to follow, and mechanisms for action when abuse is suspected or discovered. This gives Chicago nursing home abuse lawyers and their clients the ability to pursue caregivers and nursing home facilities who are flagrantly putting patient safety at risk.
These laws are working, however, the state is a long way towards ending the problem as it is estimated that roughly 76,000 residents are victims of elder abuse. Nearly 1/2 or reported cases involve financial exploitation, nearly 1/2 involve instances of active or passive neglect or physical abuse, and 1/4 involve cases of physical abuse. With 14% of the state's population aged 65 or older and growing by the day, it's imperative for families and seniors to diligently monitor the care they are receiving and to report all instances of suspected or known abuse. Doing so is the best way to ensure that the golden years are not tarnished by negligent or malicious behavior.